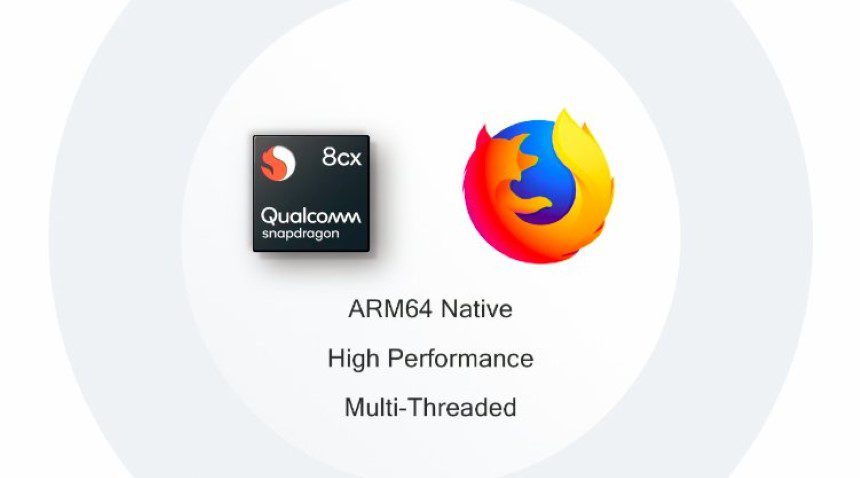 Non solo Google, Microsoft e Qualcomm stanno collaborando anche con Mozilla per portare l'applicazione nativa di Firefox su Windows on ARM.
AGGIORNAMENTO | Dopo un mese dall'annuncio, è disponibile la prima Nightly di Firefox compilata per Windows on ARM. Potete scaricarla da questo indirizzo.
Firefox compatibile con Windows on ARM
Durante l'evento di presentazione di Snapdragon 8CX, Qualcomm ha annunciato la collaborazione di un altro importante partner per i nuovi PC Windows on ARM. Mozilla sta lavorando al porting di Firefox per ARM64, per permettere ai nuovi processori Qualcomm Snapdragon di eseguire il browser in maniera nativa. Per ora, infatti, Firefox – come tutte le applicazioni non compilate anche per ARM – verrebbe emulato, il che porta a un leggero calo delle prestazioni.
A questo proposito potete vedere una breve dimostrazione pratica della prima versione di Firefox in esecuzione su Windows on ARM (sul prototipo con Snapdragon 8CX) nel video qui in basso.
Here's a little amateur video I shot of the Qualcomm Snapdragon 8cx reference design laptop. I was mildly impressed with the web browsing performance in the Firefox-on-ARM beta: https://t.co/g1jOAmqocw pic.twitter.com/VJZzgV7ZfH

— Sean Hollister (@StarFire2258) December 6, 2018
Cosa ne pensate del supporto dei principali browser del mercato desktop a Windows on ARM? Fatecelo sapere nei commenti.
Articolo di Windows Blog Italia