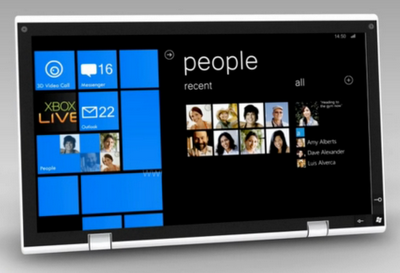 Ieri è stato pubblicato in
Microsoft-Careers
un esclusivo annuncio di lavoro per un
progetto segretissimo
curato dal team di sviluppo di
Windows Phone
. Si tratta di qualcosa di grande, potenzialmente in grado di
stravolgere il mercato
: l'obiettivo è quello di offrire una nuova esperienza mobile talmente rivoluzionaria da diventare subito indispensabile per tutti gli utenti.
La pianificazione del progetto terminerà tra un mese e nel frattempo verranno raccolte le richieste di partecipazione.
Wish you were part of a team whose charter is to create experiences our customers simply can't live without? Are you excited when you see a user experience that delights customers? We are a team working on a top secret project inside the Windows Phone division. Our mission… GO BIG! DISRUPT THE MARKET!

We can't give you many details on this JD, but I can assure you we have a passionate group of engineers charged and ready to take on the challenge. It's a v1 feature set and we are completing planning in 1 month, so timing is perfect. We are looking for an experienced SDET to play the role of product line customer advocate. In this role you would be on point to work with product planning, design, UX research and the feature team to glue pieces of feature together and build delighting user experiences. As an experienced SDET you will be guiding the team towards the key set of scenarios and technologies we should be using to innovate and go beyond the typical feature testing.

Come make our product sing to customers! It's a chance to see your work showcased by millions of customers for years to come!
Il progetto prevede qualcosa di realmente nuovo, non un aggiornamento di funzioni già esistenti in Windows Phone: a noi vengono i brividi leggendo le righe sopra riportate, anche perché viene più volte specificato che si tratta di un progetto in grado di mettere sotto sopra il mercato. Anche la frase finale lascia a bocca aperta: "Aiutaci a rendere i nostri prodotti unici! Ti offriamo la possibilità di vedere il tuo lavoro nelle mani di milioni di persone negli anni a venire!".
A inizio articolo c'è l'immagine di un concept di slate-pc equipaggiato con Windows Phone 7. Secondo voi di cosa si tratta? E cosa inventereste di nuovo per rendere unica l'esperienza utente con gli smartphone?
Fonte | WinRumors