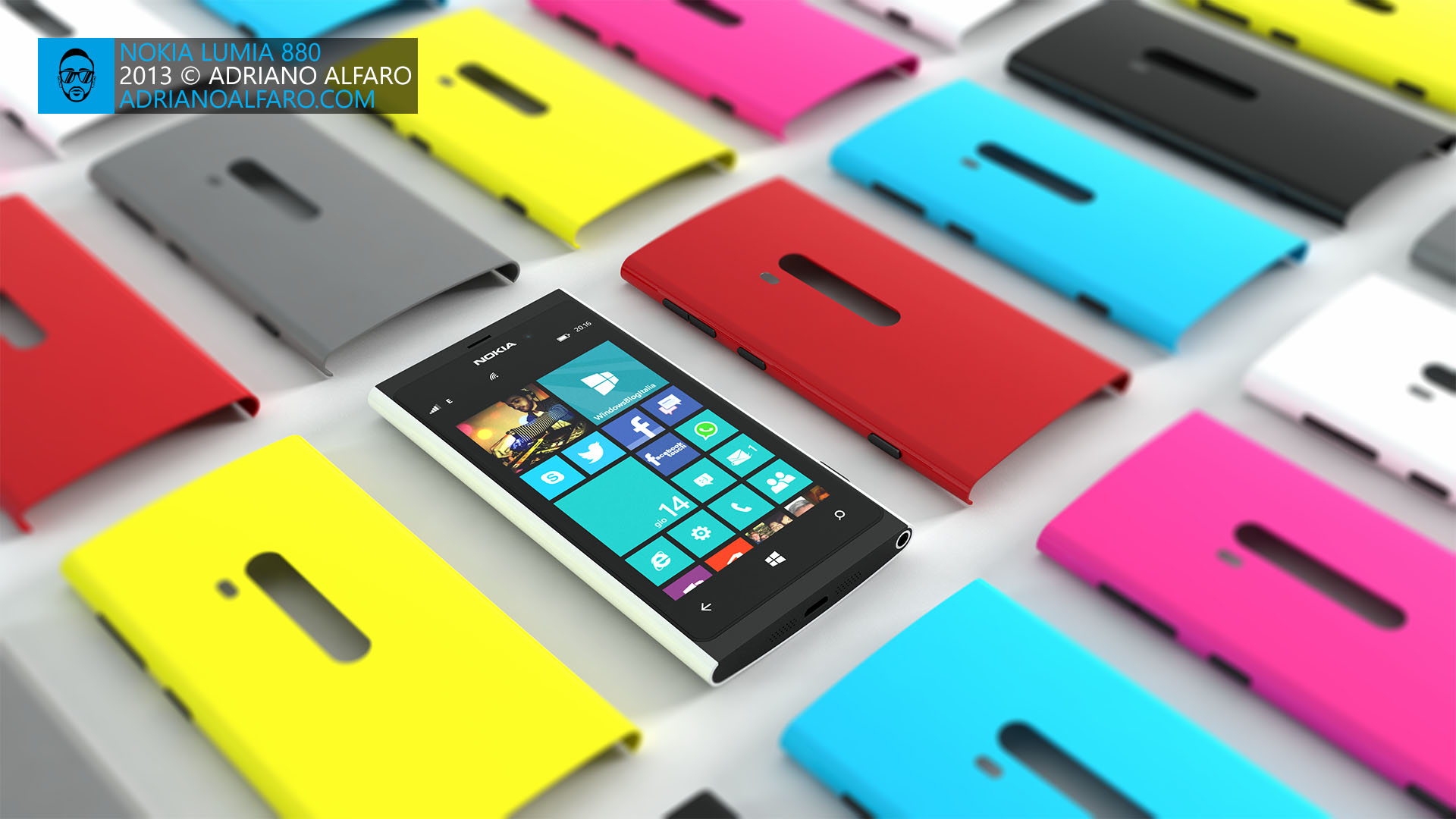 The Nokia Lumia 880 comes from the desire to have, in a single device, the best features of Lumia series devices and, in particular, the award-winning design of the Nokia Lumia 800 and the ability to change the cover like you can do with Nokia Lumia 610, 620 and 710. Its dimensions are intermediate compared to those of the Nokia Lumia 800 and the huge 920. The interchangeable cover of the Nokia Lumia 880 is designed to be produced at a relatively low cost (equivalent to that of the cover for Lumia 820): in fact consists of a polycarbonate shell, buttons (power, volume and camera) and flash glass. Wireless charging is optional. Among other features there is the removable battery, MicroSD expandable memory, Corning Gorilla Glass, and polycarbonate unibody chassis (removing a few screws – located in the battery compartment – you can disassemble the display to access the internal components).
You find the full specification here. To see full screen images open them in another page or tab of your browser.
Il Nokia Lumia 880 nasce dal desiderio di avere, nello stesso dispositivo, le migliori caratteristiche dei dispositivi della serie Lumia e, in particolare, il pluripremiato design del Nokia Lumia 800 e la possibilità di cambiare la cover dei Nokia Lumia 610, 620 e 710. Le sue dimensioni sono intermedie rispetto a quelle del Nokia Lumia 800 e dell'enorme 920. La cover intercambiabile del Nokia Lumia 880 è stata progettata per essere prodotta ad un costo relativamente basso (equivalente a quello delle cover per Lumia 820): infatti si compone di una conchiglia di policarbonato, dei pulsanti (fotocamera, accensione e volume) e del vetrino del flash. Opzionale è l'elemento per la ricarica wireless. Tra le altre caratteristiche vi è la batteria rimovibile, memoria espandibile con MicroSD, vetro del display smussato e scocca unibody in policarbonato (svitando alcune viti – poste nel vano batteria – che permettono di smontare il display si accede alla componentistica interna).
Potete trovare le specifiche complete a questo indirizzo. Per vedere le immagini alla loro massima risoluzione aprile in una nuova pagina o scheda del tuo browser.
Che ne pensate? Vi piace l'idea di un Windows Phone con il design del Nokia Lumia 800 e la possibilità di cambiare, e quindi facilmente personalizzare, la scocca? Se Nokia lo mettesse in produzione considerereste di acquistarlo per il suo design? Fatecelo sapere nei commenti!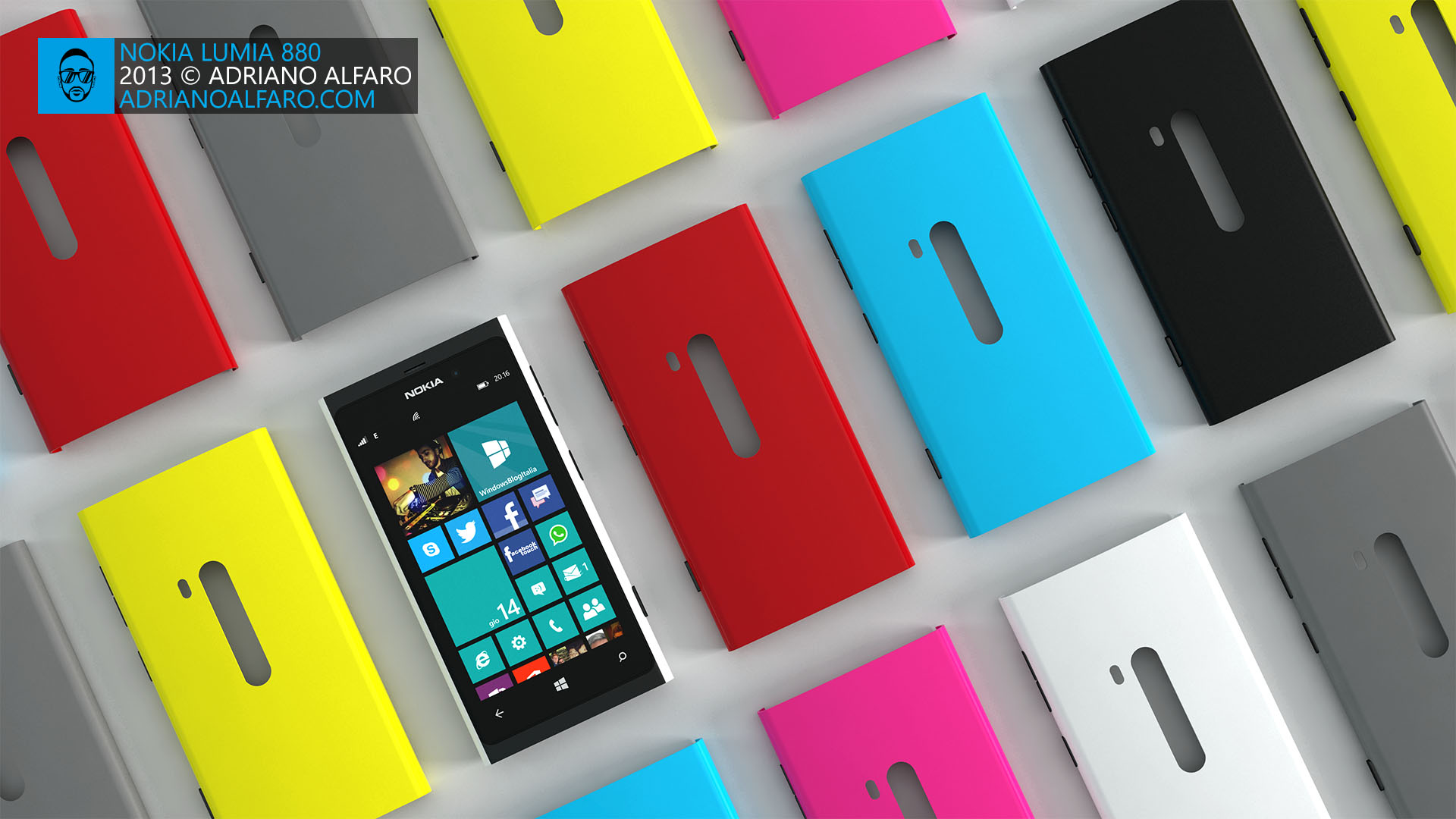 Articolo di Windows Blog Italia