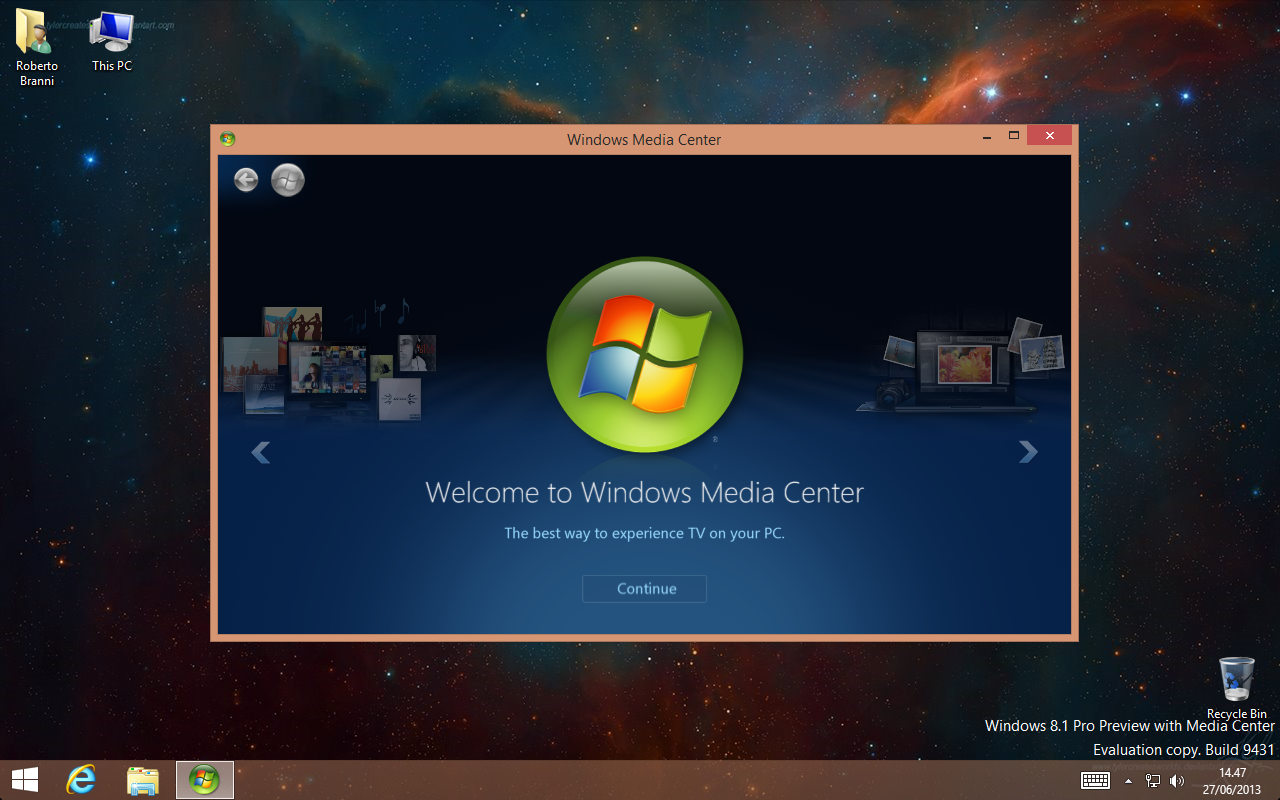 Microsoft ha rilasciato la Preview di Windows 8.1. L'aggiornamento in questione si chiama "Windows 8.1 Preview with Media Center", tuttavia il centro multimediale non è disponibile per gli utenti che hanno installato Windows 8 in lingua italiana. Ecco una piccola guida per abilitarlo.
La soluzione è semplice, scaricare la .ISO e installare la Preview su una nuova partizione, in lingua inglese. La nuova installazione però sarà priva di Media Center, vediamo quindi come ovviare a questa situazione.
Apriamo le proprietà del PC, cliccando con il tasto destro sull'icona "This PC"
Selezioniamo "Add features to Windows 8.1 Preview"
Clicchiamo su "I already have a Product Key"
Inseriamo questo codice: MBFBV-W3DP2-2MVKN-PJCQD-KKTF7
Accettiamo i termini e preseguiamo con l'installazione.
Dopo il riavvio il nostro Windows 8.1 includerà anche Windows Media Center. Vi è stata utile? Ditecelo nei commenti.
Articolo di Windows Blog Italia