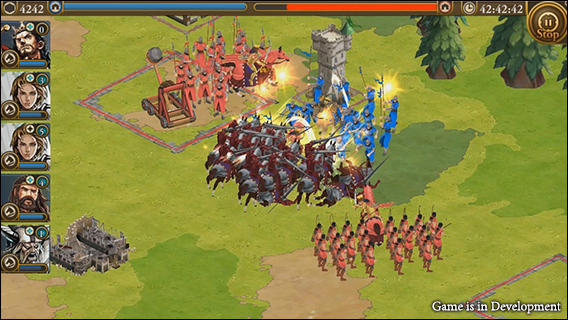 È ufficiale, Microsoft ha annunciato che il nuovo titolo della celeberrima saga di Age of Empires arriverà su Windows Phone 8 ques'estate in contemporanea con le piattaforme iOS e Android.
Age of Empires, popolare gioco di espansione e strategia dove il vostro obiettivo sarà costruire un impero forte e combattivo per la conquista del territorio, arriverà con un nuovo capitolo intitolato World Domination, che vedrà protagonisti antichi popoli, tra i quali gli Unni, i Vichinghi e i Celti per cercare di riscrivere la storia di un'epoca ormai perduta. KLab, sviluppatore del gioco, promette battaglie epiche con più di cento eroi a scelta, semplici comandi touch e possibilità di sfidare gli eserciti dei propri amici in modalità online.

http://www.youtube.com/watch?v=j2PEXEO2ga0
Insomma non resta che aspettare per quella che si preannuncia essere una delle più calde estati per Windows Phone, facendo ben sperare per la crescita di giochi all'interno dello Store.
Articolo di Windows Blog Italia
Fonte | aoewd