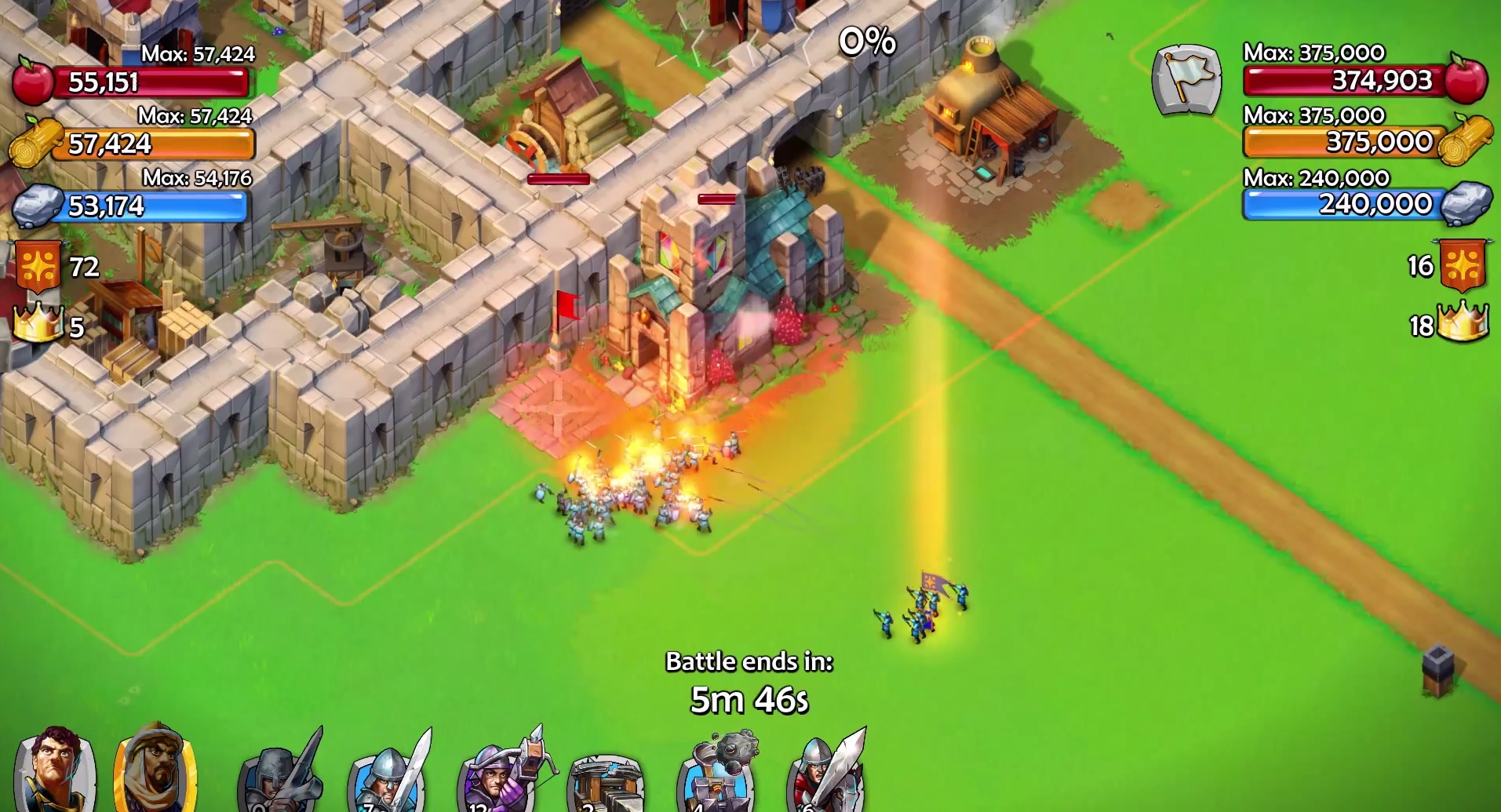 AGGIORNAMENTO 3 | Il gioco è finalmente disponibile in versione pubblica sugli Store di Windows Phone e Windows. Trovate i link per il download in fondo all'articolo.
AGGIORNAMENTO 2 | Il gioco sembrerebbe disponibile solamente in versione beta privata. In altre parole non è possibile scaricarlo senza l'autorizzazione. Confidiamo che venga rilasciato a tutti a breve.
AGGIORNAMENTO 1 | Come promesso, il gioco è disponibile al download. Trovate i link in fondo all'articolo.
Il gioco di strategia per eccellenza, targato Microsoft e conosciuto da tutti, Age of Empire è di ritorno in versione mobile per Windows Phone 8.1 e Windows 8.1.
Si chiama Age of Empire: Castle Siege e, come evoca il nome stesso, consiste nella conquista e difesa di castelli medioevali. Il gioco è atteso a settembre e sarà gratuito con possibilità di sbloccare obiettivi tramite in-app purchase.
NOTA | Se volete combattere con i vessilli del clan ufficiale di Windows Blog Italia potete entrare liberamente cercando WindowsBlogIta nella sezione Alleanze.
Articolo di Windows Blog Italia
Fonte | WPCentral
Download | Age of Empire: Castle Siege per Windows Phone
Download | Age of Empire: Castle Siege per Windows