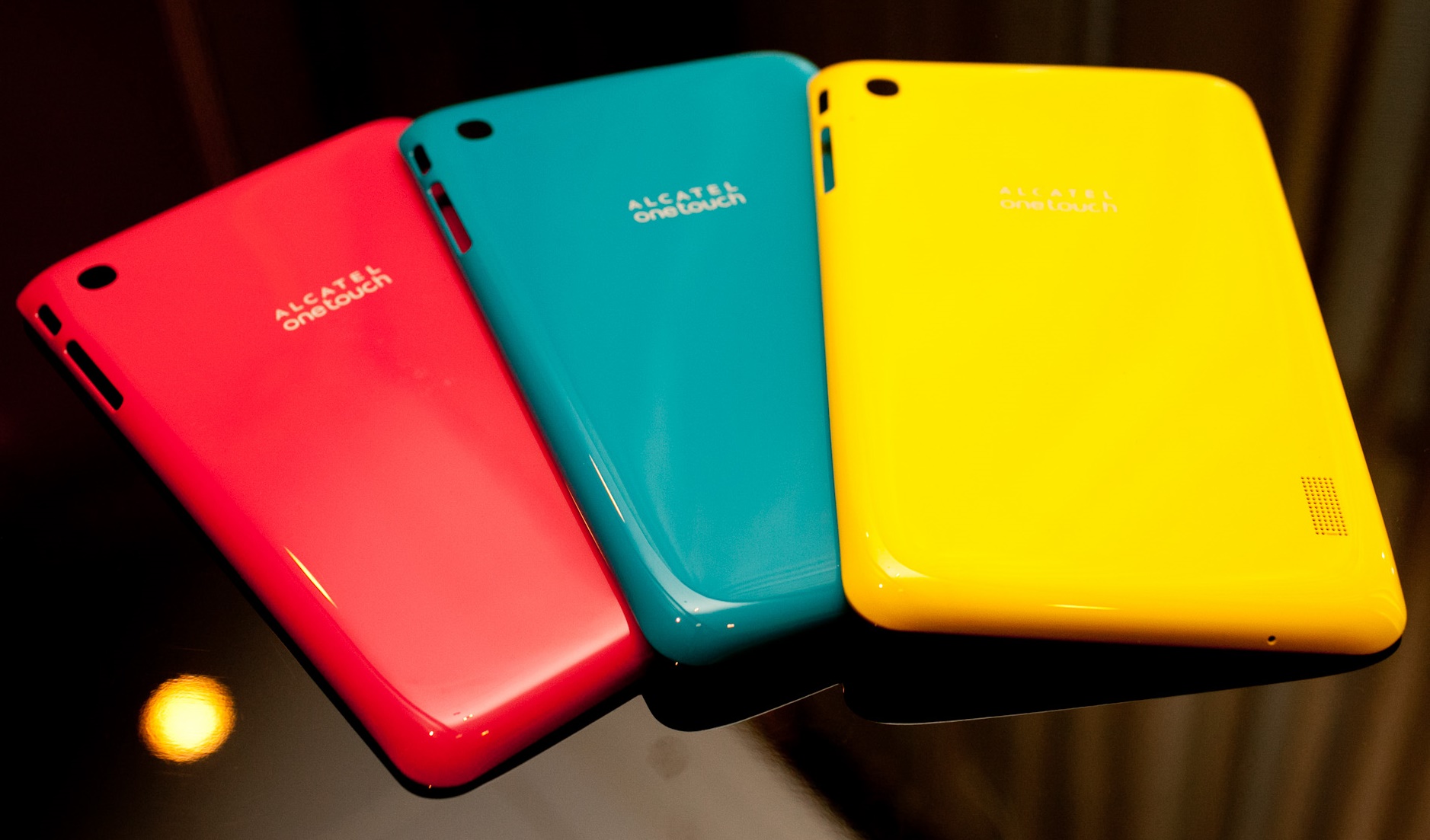 Come sapete, il nuovo aggiornamento Windows Phone 8.1 Update 1 (GDR1) porta in dote il supporto ai tablet (come vi abbiamo riportato ad agosto), ma in merito fin'ora non ci sono state notizie concrete. Poche ore fa sono però trapelate alcune indiscrezioni su Alcatel, già nota in ambito Windows Phone, che starebbe lavorando al primo tablet con sistema operativo Windows mobile.
I rumor partono direttamente dalla bocca di un dirigente che, in un'intervista a ITWriting, avrebbe rivelato che nei piani dell'azienda sia previsto un tablet con a bordo il sistema operativo mobile di Microsoft, scendendo anche nei dettagli. Mettiamo le mani avanti subito dicendo che la notizia riporta alcune incongruenze con quanto conosciamo già: Windows Phone 8.1 Update 1 supporta display fino a 7″ e tablet Wi-Fi only. Il tablet di Alcatel avrebbe una diagonale da 10 pollici e il supporto a reti 4G.
"Rumour has it that the Windows Phone is going to be available on tablet kind-of form factor on ARM chipset, and we are going to be first in doing that. For example we are developing a 10 inch tablet which has this Magic Flip technology for the keypad with trackpad."
Il portavoce della società francese arriva fino a sbilanciarsi citando una possibile nuova versione dell'OS che identifica come Windows Phone 8.2 e descrivendo il tablet accompagnato da una cover intelligente che riprende lo stile di Surface. Secondo il dirigente di Alcatel, inoltre, la combinazione di tablet e Windows Phone sarebbe vincente per via dell'efficienza del sistema operativo e dell'integrazione di Office e dell'intera piattaforma, una marcia in più rispetto alla concorrenza.
Attualmente non siamo in grado di confermare queste notizie, vi invitiamo quindi a prenderle con le pinze. È chiaro però che qualcosa si sta muovendo in questo senso, e che presto vedremo dei cambiamenti che coinvolgeranno le prossime versioni di Windows e Windows Phone, sempre più vicini. Che ne pensate?
Articolo di Windows Blog Italia
Fonte | Neowin