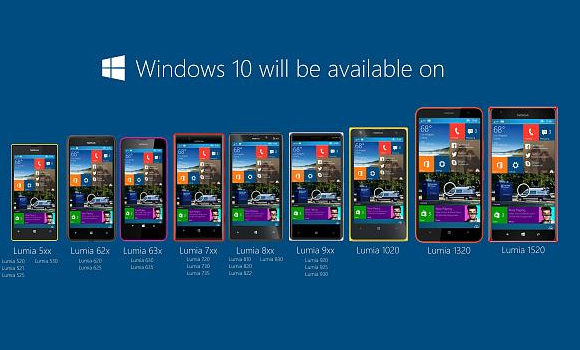 In un'intervista al giornale indiano The Economics Times, il country-manager locale della divisione Mobile di Microsoft ha confermato che l'aggiornamento a Windows 10 Mobile per gli attuali telefoni inizierà entro la fine del 2015.
I terminali esistenti – senza distinzioni – riceveranno l'update: la notizia che arriva dall'India, dove la diffusione di Lumia entry-level è più alta, argina di fatto le speculazioni su un mancato update per i terminali di fascia bassa, in primis quelli con una ROM di soli 4 GB.
Con molte probabilità l'update arriverà a scaglioni – data la vasta gamma di modelli – ma dovrebbe iniziare già entro il 2015 per poi estendersi nei mesi successivi, come già avvenuto in passato.
"By 2015-end, the company, which acquired Nokia's handset division last year for $7.2 billion, will also start rolling out the latest Windows 10 operating system for its existing smartphones, which the company reckons would help it grow market share in India."
Ajey Mehta ha lasciato intendere che nei prossimi mesi verranno lanciati anche nuovi terminali di fascia medio-bassa – oltre a Lumia 950 e 950 XL – per competere con Android e annessi produttori.
"In entry to mid-level smartphone segment, it will try to position itself as an alternative to Android by providing adifferentiated experience, but then in reality it won't be just competing with Android but with various vendors offering stock and forked Android experience, including the likes of Motorola, Xiaomi and Cyanogen."
Articolo di Windows Blog Italia