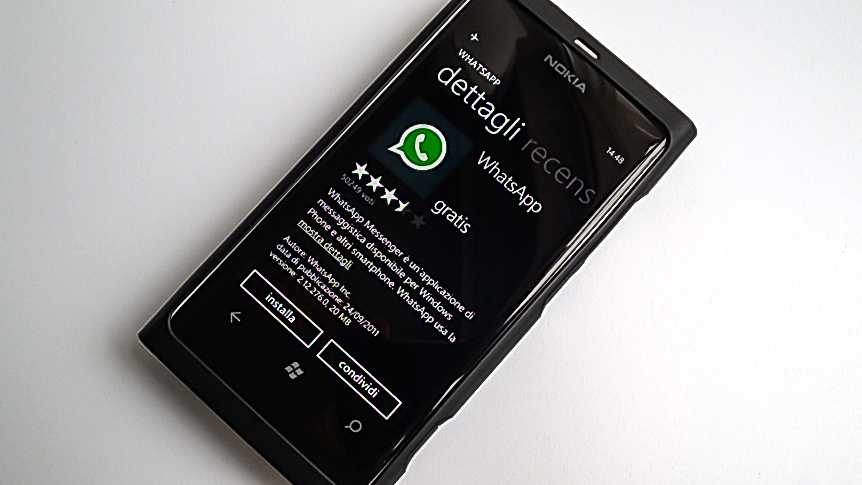 Con una nota sul blog ufficiale, WhatsApp ha annunciato la fine del supporto per alcune vecchie piattaforme e versioni degli attuali sistemi operativi, tra i quali anche Windows Phone 7.
A fine 2016 Windows Phone 7 non sarà più supportato, pertanto non arriveranno più aggiornamenti per l'app, con la conseguente dismissione. Tuttavia, sembrerebbe che l'ultima versione, Windows Phone 7.8, sia salva e non dovrebbe essere coinvolta, almeno per quest'anno. La quota di Windows Phone 7.X è ormai irrisoria ed è comprensibile un'ottimizzazione delle risorse da parte di grandi società come WhatsApp.
Ecco quanto recita il comunicato:
"As we look ahead to our next seven years, we want to focus our efforts on the mobile platforms the vast majority of people use. So, by the end of 2016, we will be ending support for WhatsApp Messenger on the following mobile platforms:

BlackBerry, including BlackBerry 10
Nokia S40
Nokia Symbian S60
Android 2.1 and Android 2.2
Windows Phone 7.1

While these mobile devices have been an important part of our story, they don't offer the kind of capabilities we need to expand our app's features in the future."
Utilizzate ancora WhatsApp su Windows Phone 7.X? Cosa pensate di questa scelta? Ditecelo nei commenti.
Articolo di Windows Blog Italia