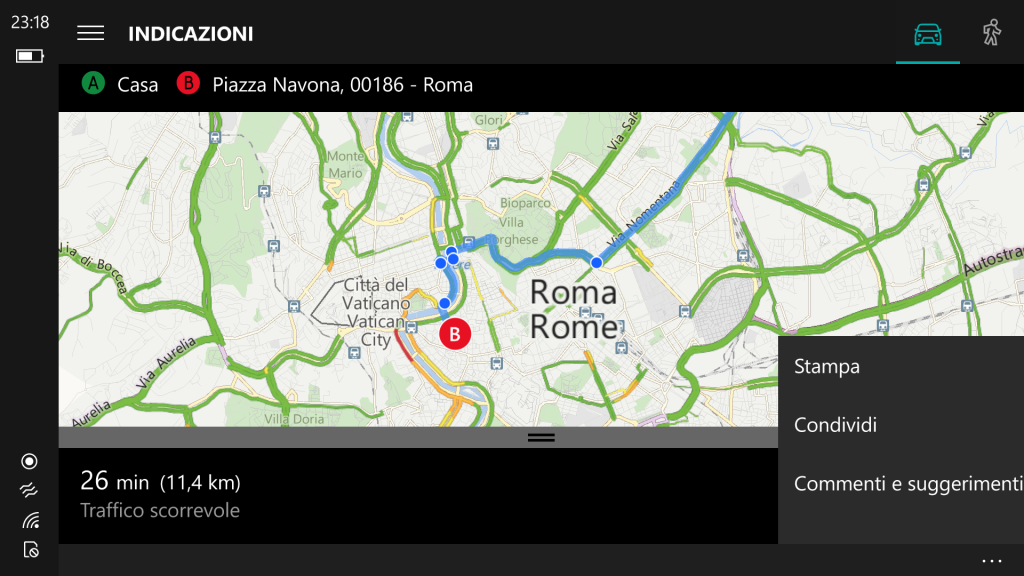 È di ieri la notizia che a partire dal 30 giugno HERE Drive smetterà di funzionare su Windows 10 Mobile, stavolta in maniera definitiva. Per l'occasione, Microsoft ha deciso di lasciarsi sfuggire qualche indiscrezione sulle novità in arrivo per l'app integrata nel nuovo sistema operativo che, vi ricordiamo, fa uso della cartografia HERE.
Stando alle parole di un membro del team che si occupa dell'applicazione Mappe, ci saranno presto novità interessanti per la parte del navigatore che Microsoft ha intenzione di migliorare a breve. Ecco tutto quello che ha rivelato:
"We have an exciting update coming soon to insider builds, including an improved drive mode. We will also be addressing other top feedback I have been collecting from you guys as well as the Windows Feedback app in this update and in updates to come. Stay tuned :)"
Le prime novità che riguarderanno il navigatore arriveranno con le prossime build Insider (Redstone).
"We are exploring options around the arrow on the location marker (compass). Being able to search along the route is a great suggestion that I will bring back to the team. I will take your other feedback to the team as well!"
Starebbero lavorando in particolare a migliorare la visualizzazione della posizione e nuove opzioni relative all'indicatore con la freccia. Inoltre, come per l'intero sistema operativo, starebbero raccogliendo feedback per migliorare l'app in tutti i suoi aspetti. Voi cosa migliorereste?
Articolo di Windows Blog Italia
Fonte | Reddit