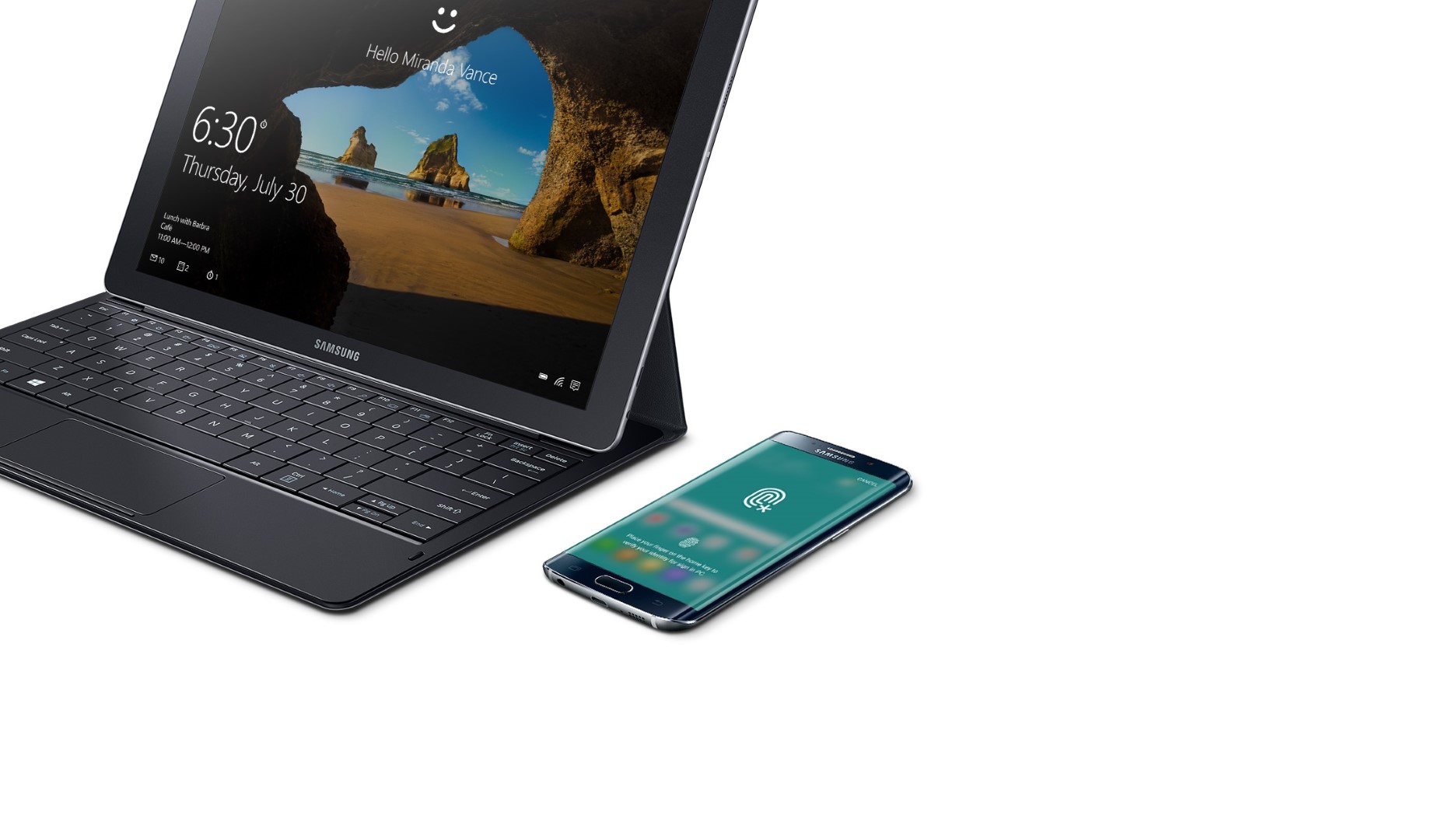 Microsoft, già da un po', sta testando un'applicazione per smartphone tramite la quale autenticarsi ad un PC con Windows 10. In realtà, pochi sanno che questa feature esiste già ed è disponibile sul mercato. Il nuovo Galaxy TabPro S con Windows 10 include l'autenticazione tramite un'app companion per i device del colosso coreano, sfruttando anche il riconoscimento delle impronte. Un'applicazione del genere potrebbe arrivare per tutti, su Windows 10 Mobile, in grado di sbloccare il PC senza inserire password, tramite Bluetooth, semplicemente con un tap sul telefono.
Ecco quanto recita la descrizione dell'app:
"The first step towards a world without passwords! After a quick Bluetooth sync, use this app to unlock your Windows 10 computer at work. Just open the app and tap on a nearby computer.
Note: This app is still in beta. Future versions will include support for Microsoft account, a sign-in solution for browsers and VPN, one-time passcode generation, and MFA approval through notifications."
La descrizione lascia intendere che nelle versioni future l'app potrà servire anche per altri tipi di autenticazione, anche su browser e per quelle che richiedono un codice temporaneo. È ipotizzabile che sarà possibile sfruttare anche il riconoscimento di Windows Hello.
Articolo di Windows Blog Italia
Fonte | h0x0d
Download | Phone Sign-in Beta