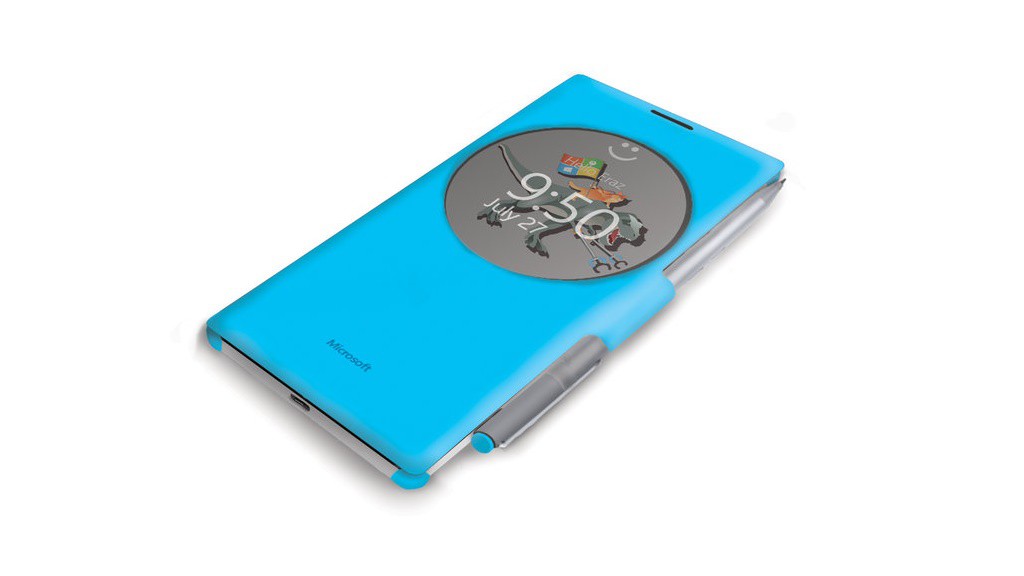 Date in arrivo con i nuovi Lumia 950 in alcune vecchie indiscrezioni, ma poi accantonate, le smart-cover alla fine potrebbero riemergere. Il rumor arriva direttamente dall'ultimo firmware rilasciato, che contiene alcuni riferimenti proprio a proposito di questo nuovo accessorio.
Il nuovo gadget avrebbe un funzionamento simile a quello per HTC M8 con Windows Phone, grazie al quale è possibile visualizzare diverse informazioni dettagliate su notifiche, previsioni del tempo e molto altro senza dover sbloccare il telefono. Al momento non è chiaro se si tratti solamente di uno strascico all'interno del sistema operativo, ma il riferimento nelle stringhe è abbastanza eloquente:
Setting Name = "LIGHTSmartCoverWindowScalerPct" Description = " Brightness scaler percent, when the smart cover is detected "
Setting Name = "GUID" Description = " GUID of the Smart Cover app for blacklisting, Prevents OS listing from the smart cover from appearing in the app lists "
Ma non è tutto: Microsoft Research starebbe lavorando su una tecnologia per realizzare le flip-cover con un display secondario. Le flip-cover potranno essere utilizzate in diversi scenari:
Mentre si scrive un'email si potrebbe visualizzare il calendario.
Si potrebbero avere sott'occhio le notifiche o le notizie di Cortana.
Si potrebbero visualizzare degli itinerari o dei biglietti.
Si potrebbe avere una tastiera touch.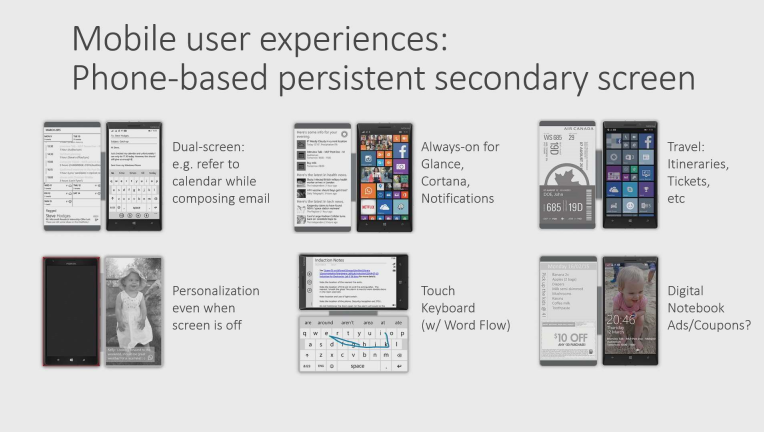 Una soluzione che riprende l'idea di YotaPhone, che ha già inserito un display e-ink sul retro dello smartphone. Secondo Microsoft, questa non è una buona soluzione e vedrebbe tale opportunità sfruttata maggiormente su una cover a libretto ripiegabile. Voi preferireste una smart-cover o una flip-cover?
Articolo di Windows Blog Italia
Fonte | WindowsManiak