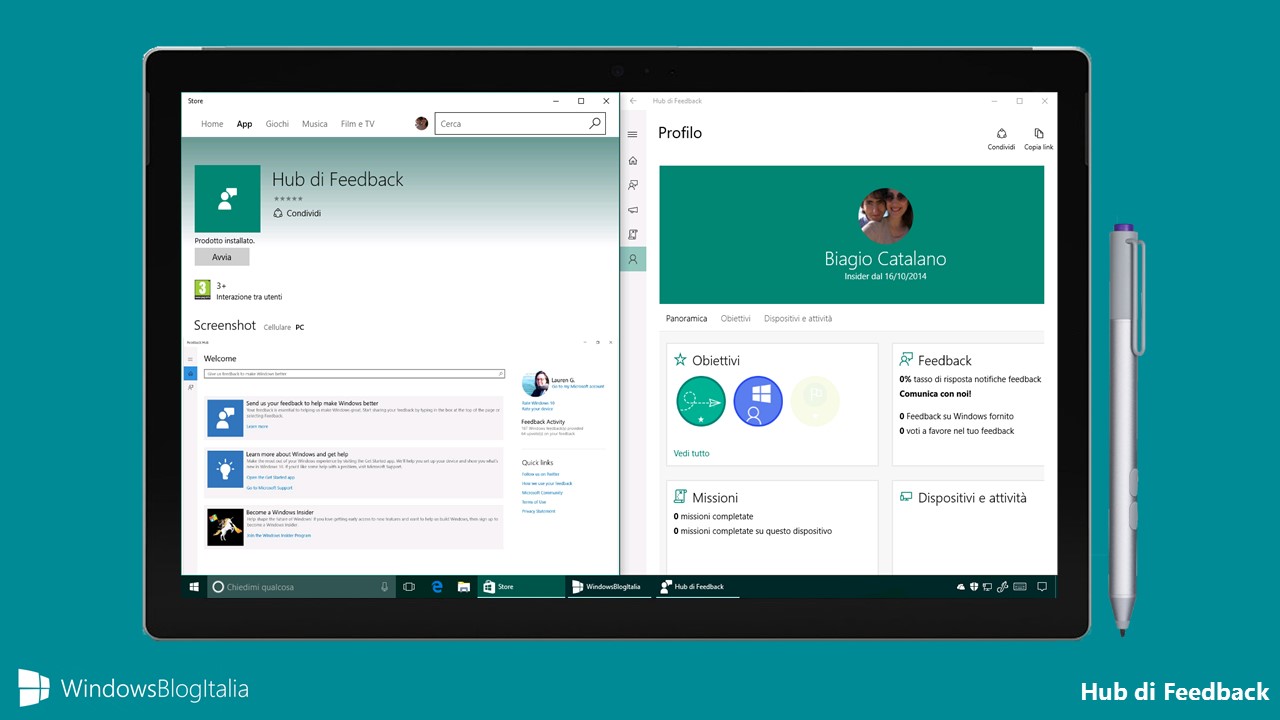 Microsoft ha rilasciato il Feedback Hub nel Windows Store, consentendone il download per tutti gli utenti Windows 10 e Windows 10 Mobile, e non soltanto per i partecipanti al programma Insider.
Il Feedback Hub permette agli utenti di aiutare Microsoft a migliorare Windows e Windows Mobile inviando dei suggerimenti sul sistema operativo e sulle app. La descrizione ufficiale nel Windows Store recita:
Aiutaci a migliorare Windows! Invia feedback su Windows e sulle app condividendo suggerimenti o problemi. Se vuoi partecipare ancora più attivamente, aderisci al Programma Windows Insider e resta aggiornato con avvisi e annunci, valuta le build, partecipa alle missioni di feedback e ottieni badge.

Help us make Windows better! Provide feedback about Windows and apps by sharing your suggestions or problems. If you want to be even more involved, then join the Windows Insider program and keep up with the latest alerts and announcements, rate the builds, participate in feedback Quests, and earn badges.
L'app può essere installata in Windows 10/Windows 10 Mobile November Update (build 10586) e in Windows 10/Windows 10 Mobile Anniversary Update (build 14342 e successive).
Avete già inviato dei feedback a Microsoft? Cosa avete segnalato? Fatecelo sapere nei commenti.
Articolo di Windows Blog Italia
Hub di Feedback | Download