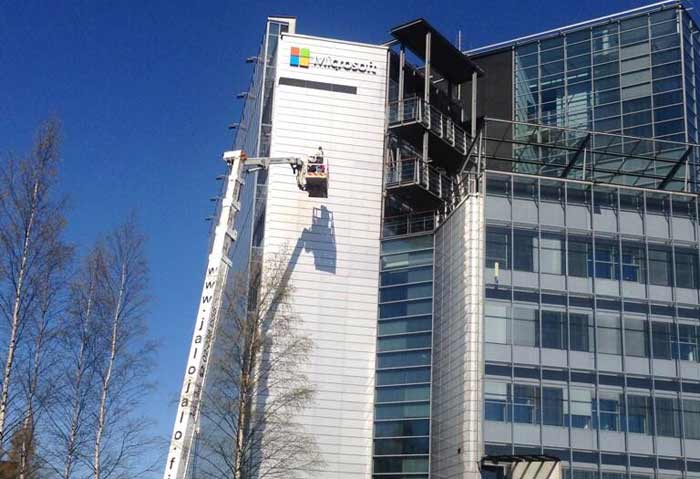 Dopo la cessione del business della divisione feature phone a Foxconn, Microsoft ha appena annunciato nuovi pesanti licenziamenti di ex-dipendenti Nokia che, di fatto, riducono ai minimi termini la divisione mobile.
Si tratta di un taglio ulteriore di 1'850 posti di lavoro, che vanno a sommarsi a quelli precedenti, che dall'acquisizione hanno visto il licenziamento della quasi totalità dei 25'000 dipendenti assorbiti da Nokia. Questa notizia prelude allo smantellamento dell'attuale divisione smartphone – quella dei Lumia, per intenderci.
Ecco il comunicato ufficiale:
REDMOND, Wash., May 25, 2016

Microsoft Corp. on Wednesday announced plans to streamline the company's smartphone hardware business, which will impact up to 1'850 jobs. As a result, the company will record an impairment and restructuring charge of approximately $ 950 million, of which approximately $200 million will relate to severance payments.

"We are focusing our phone efforts where we have differentiation — with enterprises that value security, manageability and our Continuum capability, and consumers who value the same", said Satya Nadella, chief executive officer of Microsoft. "We will continue to innovate across devices and on our cloud services across all mobile platforms."

Microsoft anticipates this will result in the reduction of up to 1'350 jobs at Microsoft Mobile Oy in Finland, as well as up to 500 additional jobs globally. Employees working for Microsoft Oy, a separate Microsoft sales subsidiary based in Espoo, are not in scope for the planned reductions.

As a result of the action, Microsoft will record a charge in the fourth quarter of fiscal 2016 for the impairment of assets in its More Personal Computing segment, related to these phone decisions.

The actions associated with today's announcement are expected to be substantially complete by the end of the calendar year and fully completed by July 2017, the end of the company's next fiscal year.
Questo non si tradurrà in un'uscita dal settore mobile da parte di Microsoft. Ancora una volta viene ribadito l'impegno nel rimanere concentrati sul settore business, con innovazioni e nuovi device in arrivo in futuro. Sappiamo già da diversi mesi che il controllo della divisione mobile – o, meglio, quello che ne rimane – è passato nelle mani di quella Surface. Gli occhi sono ora chiaramente puntati a questo fantomatico Surface Phone, se mai arriverà.
Articolo di Windows Blog Italia