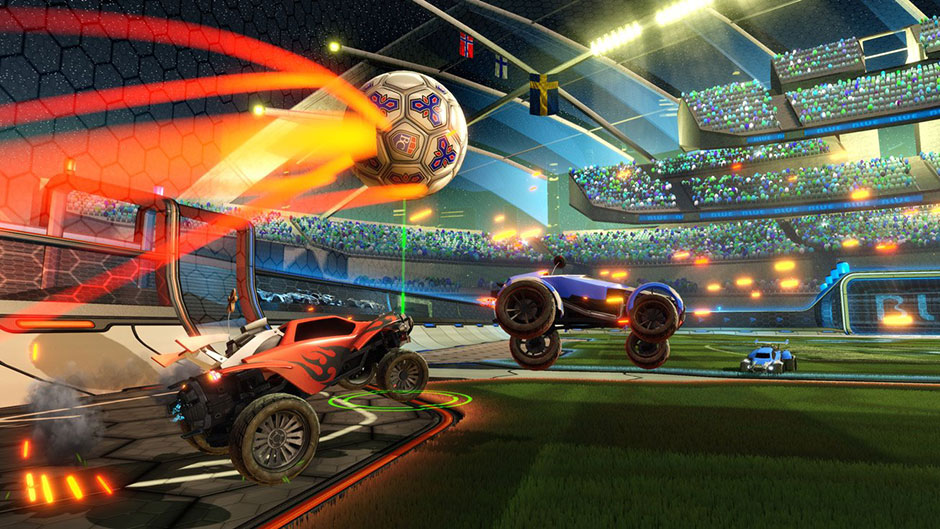 Rocket League è uno dei giochi online di maggior successo negli ultimi tempi. Per la prima volta, i giocatori di Xbox One e PC potranno incontrarsi e sfidarsi in tempo reale.
A partire da questa notte (mezzanotte italiana) sarà abilitata la modalità cross-network che permetterà di far giocare online insieme utenti console e computer nelle arene di Rocket League. Per Xbox One si tratta di una prima che dovrebbe aprire la strada a molti altri titoli e che spingerà anche nel gaming il concetto di piattaforma universale.
Today's the day!

As we promised in March, cross-network play for the Xbox One and Steam PC versions of Rocket League will officially roll-out later this afternoon by 3pm PT/ 6pm ET/ 10pm UTC, making it the first-ever Xbox One game to support cross-network play with a Steam PC game.
Tuttavia, come abbiamo già visto, il gioco cross-network potrebbe aprire le porte anche alla rivale PlayStation 4, unificando di fatto il gioco online. Che ne pensate? Diteci la vostra nei commenti.
Articolo di Windows Blog Italia