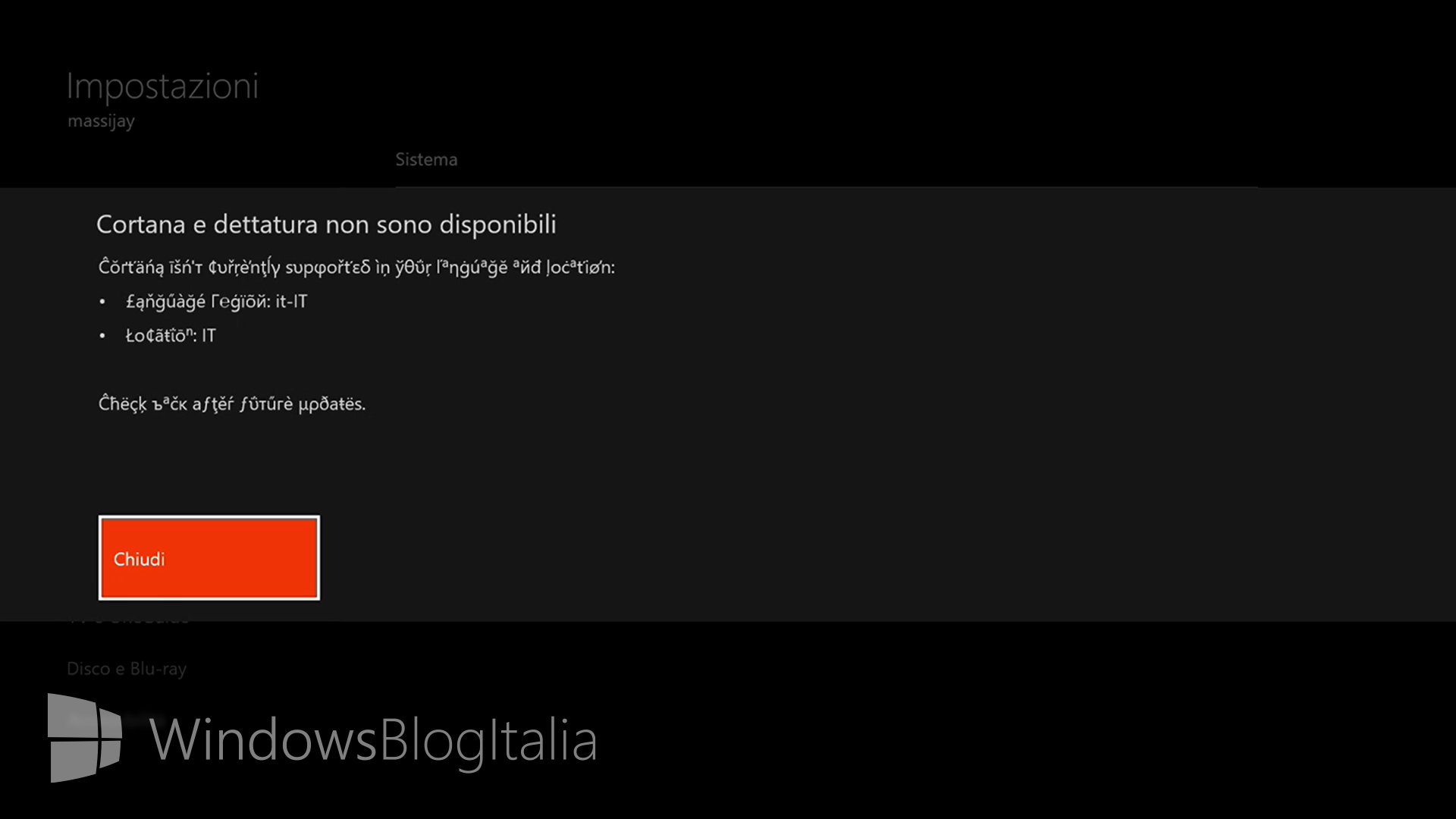 Anniversary Update si avvicina anche per Xbox One, portando diverse novità tra cui le applicazioni universali anche su questa piattaforma. Tuttavia nel nostro paese sembrerebbe che Cortana non sarà disponibile con l'aggiornamento di agosto.
I comandi vocali di Cortana non hanno ancora raggiunto la maturità necessaria per il rilascio al grande pubblico, lo abbiamo constatato anche noi stessi, delusi dalla scarsa reattività dell'assistente vocale in confronto ai vecchi comandi Xbox.
Riportiamo la comunicazione ufficiale di Microsoft:
At this time we're also disabling Cortana for France, Italy, Germany and Spain, as support for these regions was only planned to be available during this preview period. For now, please continue to use and give feedback on the "Xbox…" legacy voice commands in these regions.
La frase risulta abbastanza criptica, ma suggerisce che Microsoft abbia sfruttato il periodo della Preview per testare l'assistente vocale in diverse lingue. I paesi sopracitati dovrebbero quindi ricevere Cortana in via ufficiale, ma in un secondo momento, con update successivi del ramo RS1.
Nel frattempo sono stati riabilitati i comandi vocali richiamabili pronunciando Xbox. Avete testato Cortana su Xbox? Diteci la vostra nei commenti.
Articolo di Windows Blog Italia