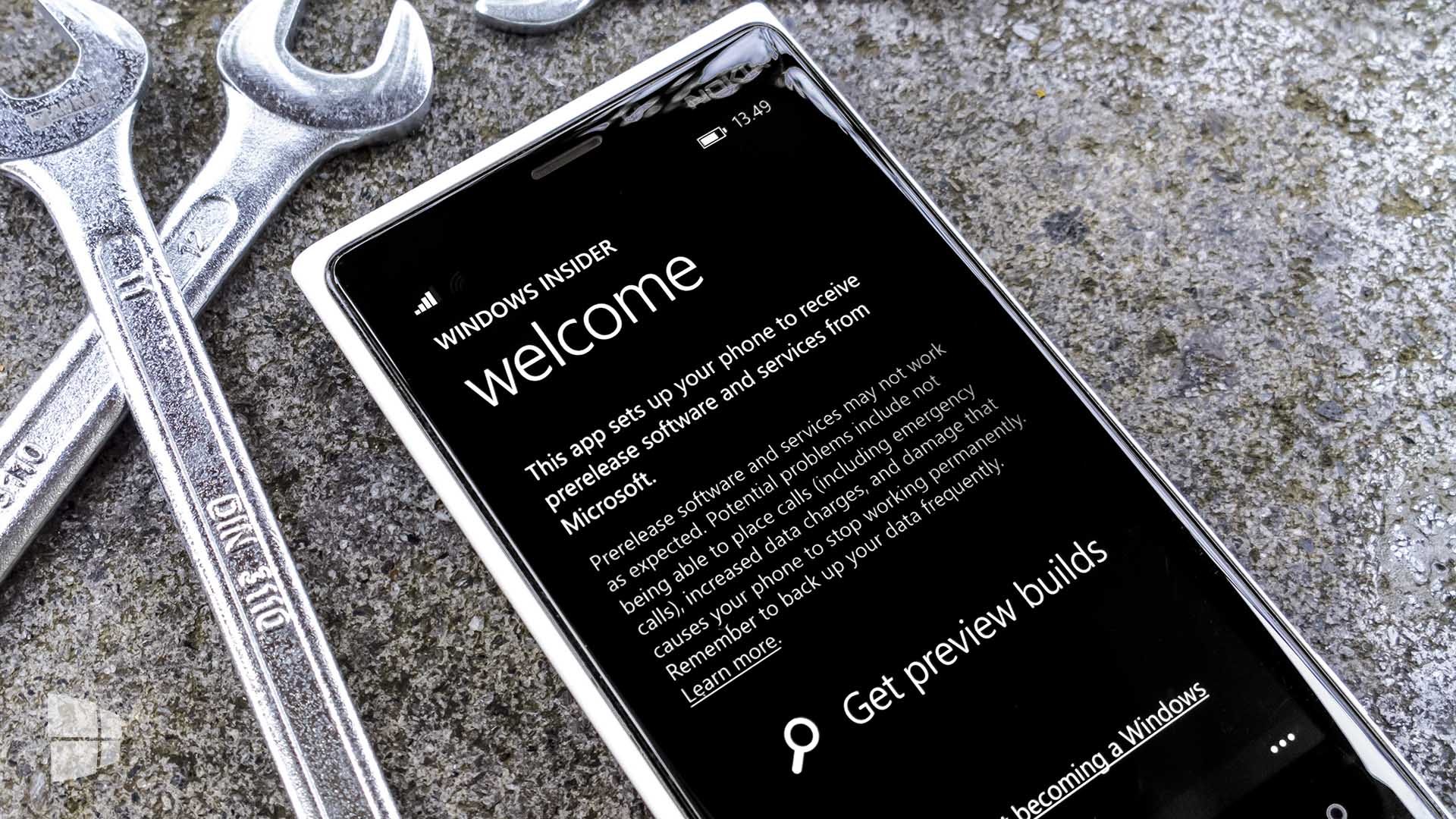 Con l'imminente arrivo di Windows 10 Mobile Anniversary Update, Microsoft sta riorganizzando i canali di distribuzione degli aggiornamenti di Windows Insider. Quello che è l'attuale ramo ufficiale (TH2) sta per essere sostituito da quello di sviluppo (RS1).
AGGIORNAMENTO | Tramite il blog di supporto, Microsoft ha confermato che i device non supportati non possono più ricevere le build Insider. Per tanto, come anticipato, vi consigliamo di non tornare a Windows Phone 8.1.
As stated before, unsupported devices will not receive any builds or updates newer than 10586.x.
Unsupported devices will not be able to select any Windows Insider Preview rings in the Windows Insider app.
Updates to apps and services may not be available for unsupported devices and in some cases may limit certain experiences.
Questo comporta che RS1 verrà spostato a breve anche sul canale Release Preview, rendendo impossibile l'upgrade a Windows 10 Mobile Insider Preview dei Lumia non supportati (X20), perché occupato da Anniversary Update. In poche parole se ora tornaste a Windows Phone 8.1 non sarebbe più possibile effettuare l'aggiornamento. Al momento non è chiaro se Microsoft farà in modo di poter continuare a rilasciare gli eventuali aggiornamenti cumulativi del ramo TH2 anche a chi è nella Preview.
In attesa di ulteriori sviluppi, se non riscontrate particolari problemi, vi consigliamo di rimanere su Windows 10 Mobile. Rimanete in ascolto!
Articolo di Windows Blog Italia
Fonte | XDA