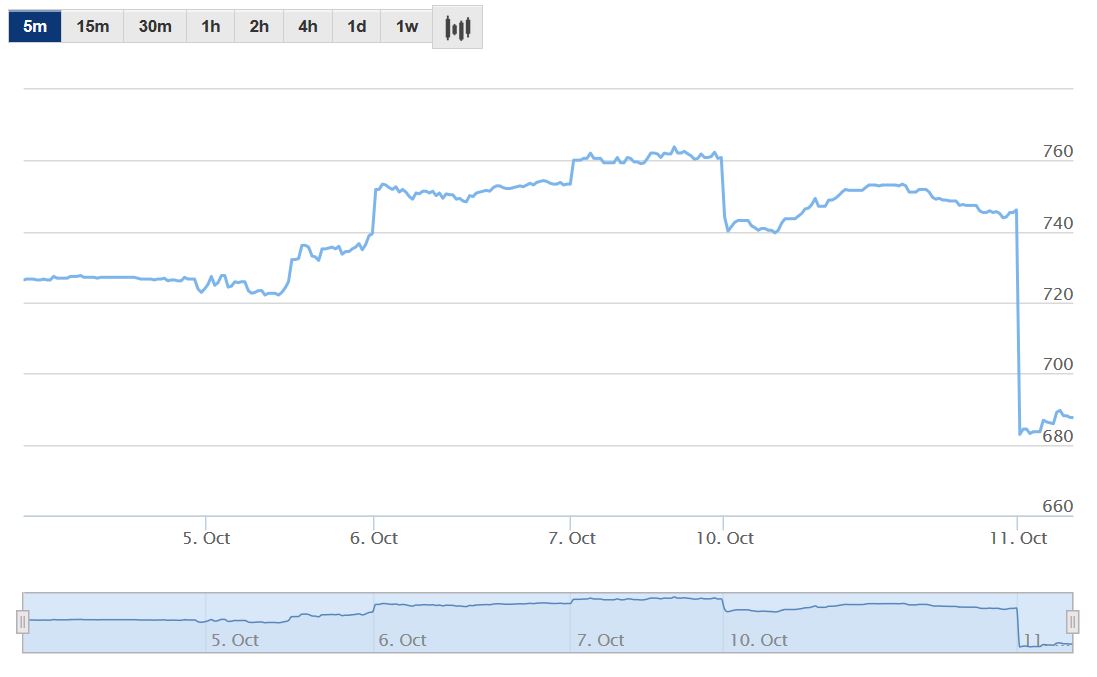 In caduta libera il titolo di Samsung, che perde oltre il 7,50 %, trascinando con sé buona parte dei listini asiatici, con perdite di milioni di dollari. Il motivo? In seguito alle ripetute esplosioni e autocombustioni, Samsung interrotto la produzione dei Note 7, ha chiesto ai rivenditori di fermarne le vendite, e ai possessori di spegnerlo, anche nel caso in cui fossero in possesso di un'unità sostitutiva.
Ecco il comunicato ufficiale:
We are working with relevant regulatory bodies to investigate the recently reported cases involving the Galaxy Note7. Because consumers' safety remains our top priority, Samsung will ask all carrier and retail partners globally to stop sales and exchanges of the Galaxy Note 7 while the investigation is taking place.

We remain committed to working diligently with appropriate regulatory authorities to take all necessary steps to resolve the situation. Consumers with either an original Galaxy Note 7 or replacement Galaxy Note7 device should power down and stop using the device and take advantage of the remedies available.
Parole forti, che hanno immediatamente fatto perdere la fiducia degli azionisti del colosso coreano, che hanno subito svenduto i propri titoli. Nel frattempo Samsung ha iniziato a investigare più seriamente sul problema che affligge uno dei suoi ultimi top di gamma.
In questo frangente gli smartphone Windows Mobile, caratterizzati da una discreta affidabilità, potrebbero guadagnare un po' di terreno e incominciare a riemergere dalle tenebre in cui stanno sprofondando nell'ultimo periodo. Che ne pensate?
Articolo di Windows Blog Italia