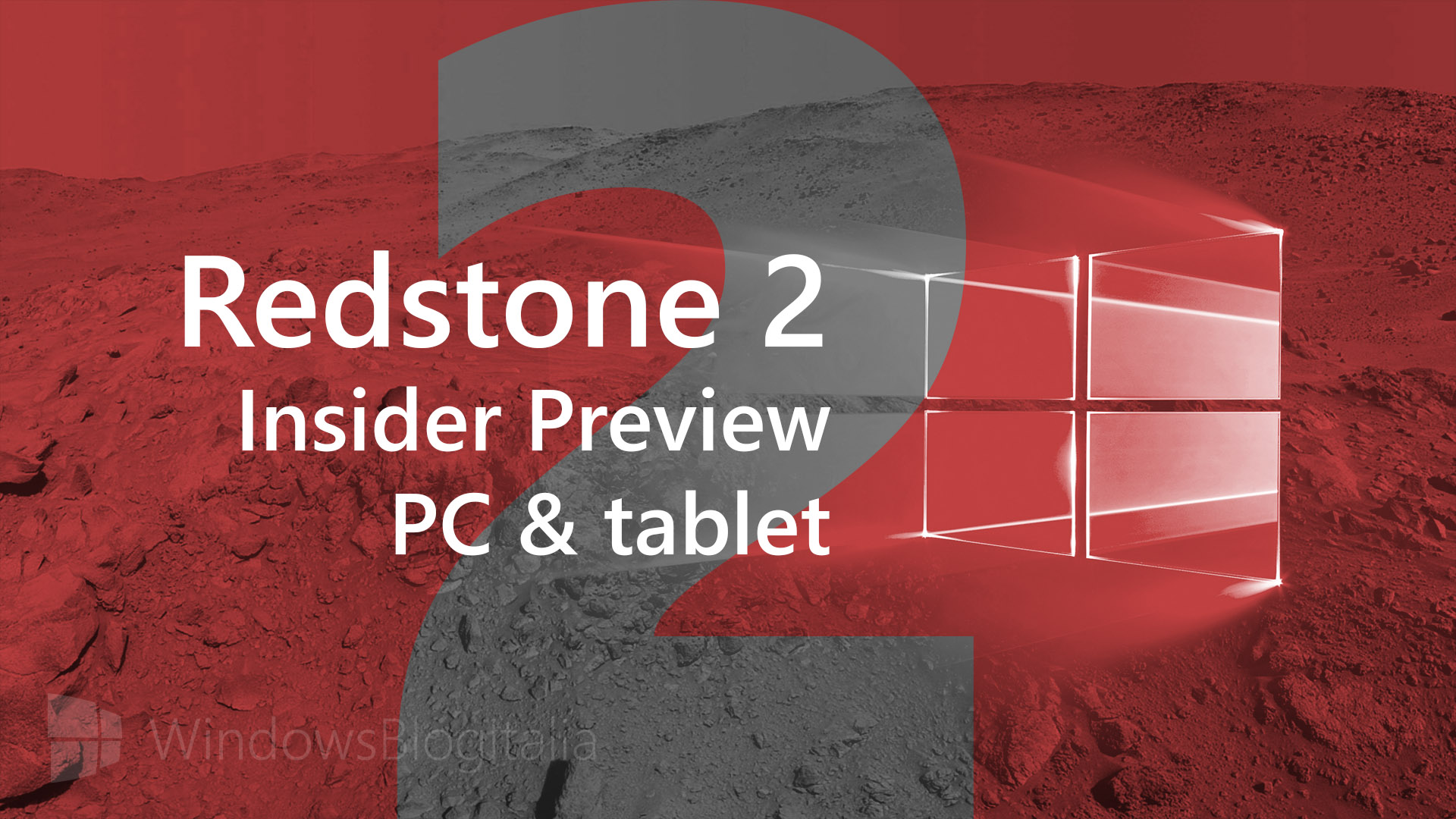 Microsoft ha appena rilasciato Windows 10 Insider Preview Build 14946 ai Windows Insider che hanno scelto il canale di distribuzione Fast. Si tratta di una nuova versione di anteprima di Redstone 2 (RS2), il terzo grande aggiornamento per PC e tablet equipaggiati con Windows 10. Redstone 2 sarà rilasciato pubblicamente per PC, tablet e smartphone nel corso del 2017.
Novità di Windows 10 Insider Preview Build 14946
Nuova opzione nelle impostazioni dei dispositivi per gestire il touchpad e scegliere le gesture per utilizzare le funzioni di Windows 10.
Possibilità di aggiungere un timer alla connessione Wi-Fi.
Problemi risolti
Optional components such as Hyper-V and Bash should remain installed after updating to this build.
We have fixed the issue where signing into games that use Xbox Live would not work. You should be able to sign-in to Xbox Live in games in this build.
We fixed the issue causing Microsoft Edge to sometimes crash on launch, or when you type in address bar or try to open a new tab. You no longer need to run the PowerShell script.
We fixed the issue causing touch scrolling to be too sensitive in Windows 10 apps, such as Microsoft Edge.
We fixed an issue where Explorer.exe would hang when attempting to open considerably large .MOV files.
We fixed an issue that could result in the network icon occasionally getting into a state where a red X would display in the taskbar despite an active internet connection, until the device had been restarted.
We fixed an issue where if the device's brightness was automatically adjusted after being woken from sleep, the brightness level shown in the Action Center's Brightness Quick Action might not reflect the current brightness of the device.
We fixed an issue leading to Narrator not tracking focus on the Start Menu All apps list or tiles.
We fixed an issue potentially resulting in the "Open with…" dialog displaying with two entries for Calculator after tapping the Calculator key on a keyboard or running the Calculator app.
Nuovi problemi
If you have 3rd party antivirus products such as Bitdefender, Kaspersky Antivirus, F-Secure Antivirus and Malwarebytes installed on your PC – your PC might not be able to complete the update to this build and roll-back to the previous build.
Larger Windows Store games such as ReCore, Gears of War 4, Forza Horizon 3, Killer Instinct and Rise of the Tomb Raider may fail to launch.
Guida all'installazione
L'aggiornamento è installabile in tutti i PC e i tablet che rispondono ai requisiti minimi richiesti per l'installazione della versione pubblica di Windows 10 Anniversary Update. Per installare le versioni di anteprima di Windows 10 destinate agli Insider:
Andate in Start.
Quindi in Impostazioni.
Scegliete Aggiornamento e sicurezza.
Quindi Programma Windows Insider.
Cliccate Per iniziare.
Visualizzerete il messaggio Caricamento in corso – attendete.
Visualizzerete il messaggio Installerai software e servizi non definitivi, che potrebbero non essere totalmente testati. Leggete attentamente quanto riportato e cliccate Avanti.
Visualizzerete il messaggio Prima di confermare. Leggete attentamente quanto riportato e cliccate Conferma.
Visualizzerete il messaggio Ancora un passaggio…. Leggete attentamente quanto riportato e cliccate Riavvia ora.
Il PC/tablet verrà riavviato.
Al termine del riavvio, recatevi in Impostazioni > Aggiornamento e sicurezza > Programma Windows Insider e assicuratevi di essere entrati nel programma Insider. Per maggiori informazioni vi invitiamo a leggere il nostro articolo dedicato.
Tenete presente che le versioni di anteprima destinate agli Insider sono instabili e mal tradotte in italiano: ne sconsigliamo l'installazione in computer usati per studio o lavoro. Potrete invece provarle in totale sicurezza installandole in una macchina virtuale o in un secondo computer dedicato ai test.
Dettagli aggiornamento precedente
Trovate tutti i dettagli sul precedente aggiornamento, Windows 10 Insider Preview Build 14942, in quest'altro articolo.
Articolo di Windows Blog Italia
Non dimenticate di scaricare la nostra app per Windows e Windows Mobile, di seguirci su Facebook, Twitter, Google+, YouTube, Instagram e di iscrivervi al Forum di supporto tecnico, in modo da essere sempre aggiornati su tutte le ultimissime notizie dal mondo Microsoft.