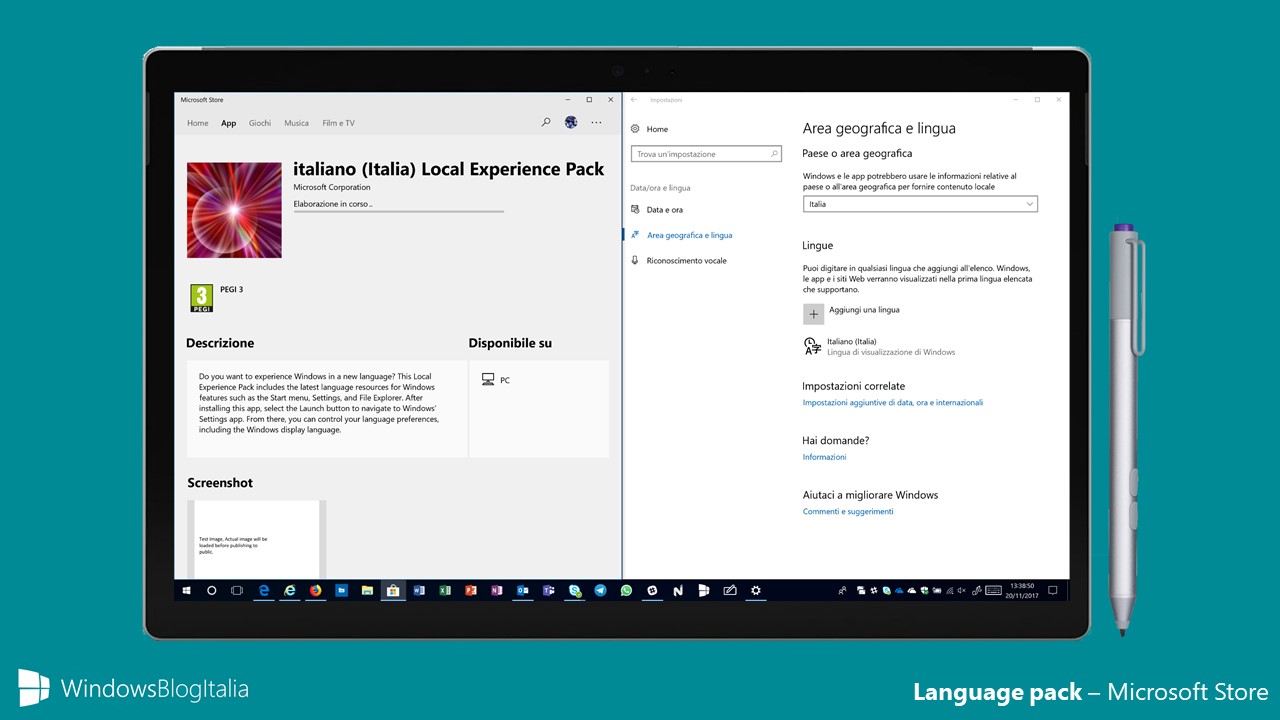 I language pack, i pacchetti per installare le lingue in Windows, sono in arrivo nel Microsoft Store. Probabilmente arriveranno con la prossima versione di Windows, nome in codice Redstone 4.
I language pack in arrivo nel Microsoft Store
La descrizione delle app non lascia spazio a molti dubbi:
Do you want to experience Windows in a new language? This Local Experience Pack includes the latest language resources for Windows features such as the Start menu, Settings, and File Explorer. After installing this app, select the Launch button to navigate to Windows' Settings app. From there, you can control your language preferences, including the Windows display language.

Vuoi provare Windows in una nuova lingua? Questo Local Experience Pack include le ultime risorse linguistiche per le funzionalità di Windows come il menu Start, le Impostazioni e l'Esplora file. Dopo aver installato questa app, seleziona il pulsante Avvia per accedere all'app Impostazioni di Windows. Da lì, puoi controllare le tue preferenze della lingua, inclusa la lingua di visualizzazione di Windows.
Tra le lingue disponibili troviamo l'italiano, l'inglese (del Regno Unito), il catalano, il bosanki e altre ancora. Microsoft è anche al lavoro su alcune app per gestire al meglio le lingue. Cosa ne pensate di questa novità in arrivo, probabilmente, con Redstone 4? Fatecelo sapere nei commenti.
Articolo di Windows Blog Italia
DLUX Lang App Update Task | Download
DLUX Language Hub 2 | Download
Italiano (Italia) Local Experience Pack | Download
English (United Kingdom) Local Experience Pack | Download
Catalano Local Experience Pack | Download
Valencià Local Experience Pack | Download
Bosanski Local Experience Pack | Download