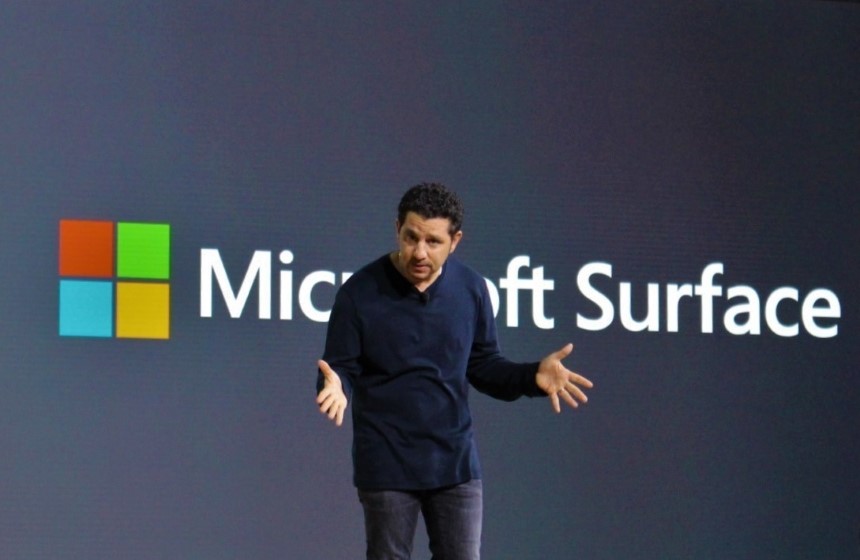 Tramite un annuncio di lavoro, Microsoft avrebbe rivelato di stare lavorando a un dispositivo della gamma Surface con un inedito processore Snapdragon 845.
Smartphone, PC o altro?
Sappiamo che Microsoft ha stretto una partnership con Qualcomm per sposare l'architettura ARM con Windows 10. Quello che non sappiamo è se Microsoft abbia anche il programma di produrre un proprio device – smartphone o PC – con a bordo i futuri processori di Qualcomm, parallelamente agli altri OEM partner.
L'annuncio di lavoro, ora rimosso, ricerca ingegneri esperti di connettività mobile e hardware complesso come gli smartphone – sembra abbastanza chiaro e fa riferimento allo Snapdragon 845.
Qualifications:

BS, MS or PhD in EE required and/or 15+ years of relevant experience in RF hardware and system design for consumer electronic products.
Hands-on experience in design, development and launch of high-volume consumer electronic products is a must.
Working knowledge of EM and antenna theory inside portable wireless devices, including proper grounding, isolation, and defense mitigation techniques.
Experience and understanding in RF component characteristics and behavior.
Demonstrated ownership of multiple sub-systems and/or a complete simple product (Simple = Mouse or iPod shuffle) and/or experience launching multiple moderately complex to complex consumer electronic products: Moderately Complex = Smart TV/DVD, Complex = smart phone/Xbox.
Demonstrated system engineering ownership of a moderately complex to complex product – Moderately Complex = Smart TV/DVD Complex = smart phone/Xbox and/or Hands-on experience launching multiple complex consumer electronic products – Complex = Smart Phone/Xbox.

Top 3 must-have hard skills:

Understands WIFI 802.11 standards (AX Variant).
Has done LTE Manufacturing test on QUALCOMM (8998, and SDM 845) and/or Intel Chip sets. Q-DAT or QDAP background.
Practical RF calibration using Loopback board implementing that are DUT independent used for PCBA tests (Conducted).
Al momento non è chiaro a cosa faccia realmente riferimento l'annuncio, che arriva dopo le parole di Ralph Groene circa un futuro smartphone, ma appare abbastanza concreto il legame tra il processore ARM e un futuro dispositivo Microsoft.
Ralph Groene della divisione Surface risponde "Chissà…" su un futuro telefono
Smartphone, PC o altro? Ditecelo nei commenti.
Articolo di Windows Blog Italia
Fonte | WinFuture