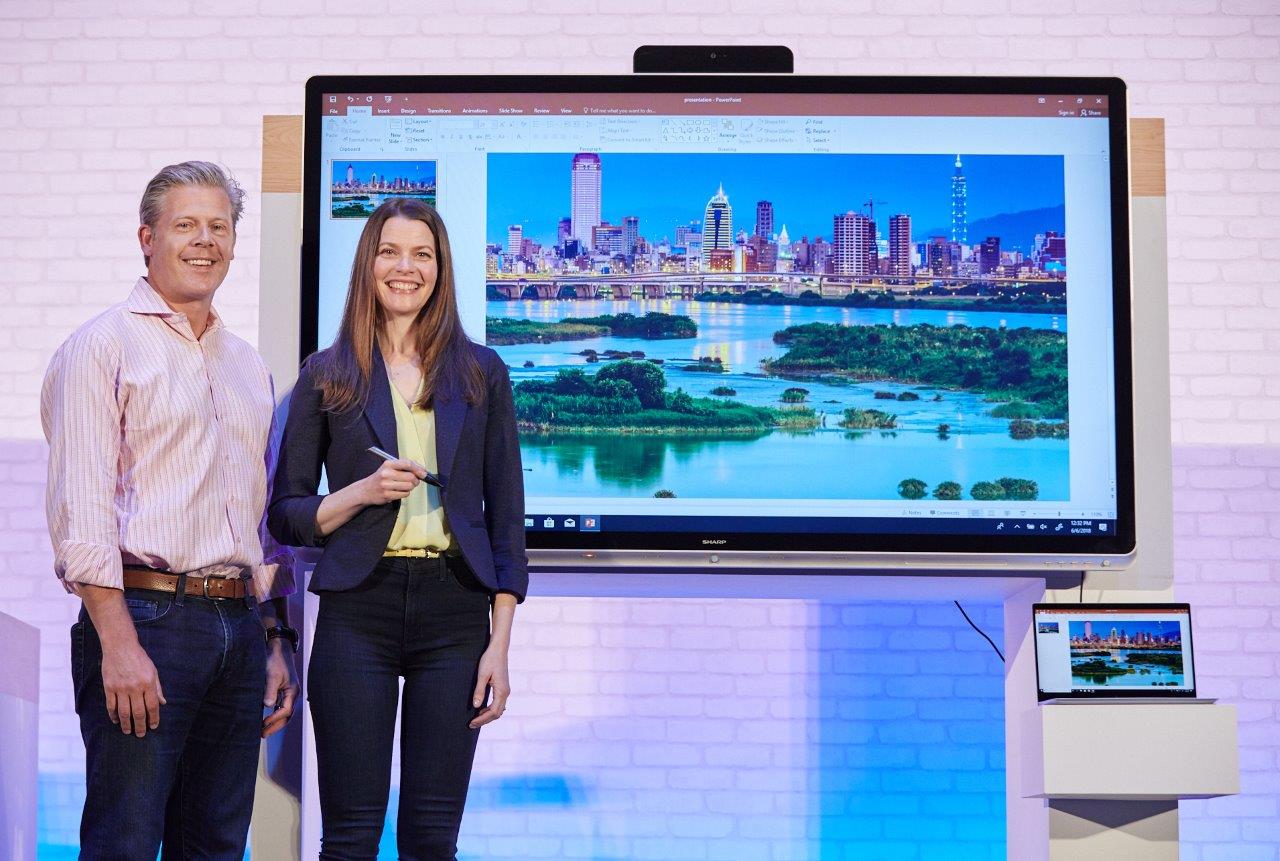 Sulla scia del lancio di Surface Hub 2, Microsoft ha deciso di creare una vera e propria categoria di device dedicata alla collaborazione nel mondo del lavoro.
Collaboration Display
Proprio come la nuova lavagna smart targata Surface, i Collaboration Display sono grandi display da 70" pensati per il mondo lavorativo, con un grande schermo progettato per una migliore interazione e collaborazione in team di lavoro in tempo reale. Al pari del nuovo Surface Hub 2 è possibile utilizzare applicativi quali Office e Whiteboard. I primi modelli sono in arrivo da parte di Sharp e altri produttori entro la fine del 2018.
Today, in Taipei, we announced a new category of teamwork devices: Windows Collaboration Displays. These large, interactive displays will let people experience Microsoft 365 collaboration tools: Office, Teams and Whiteboard at room scale, and include built-in sensors that can connect to Azure IoT spatial intelligence capabilities. This incredible technology will allow facility managers to utilize environmental data to make real-time decisions. A variety of collaboration displays, from Sharp and Avocor will be available later this year.
Articolo di Windows Blog Italia
Fonte | Microsoft