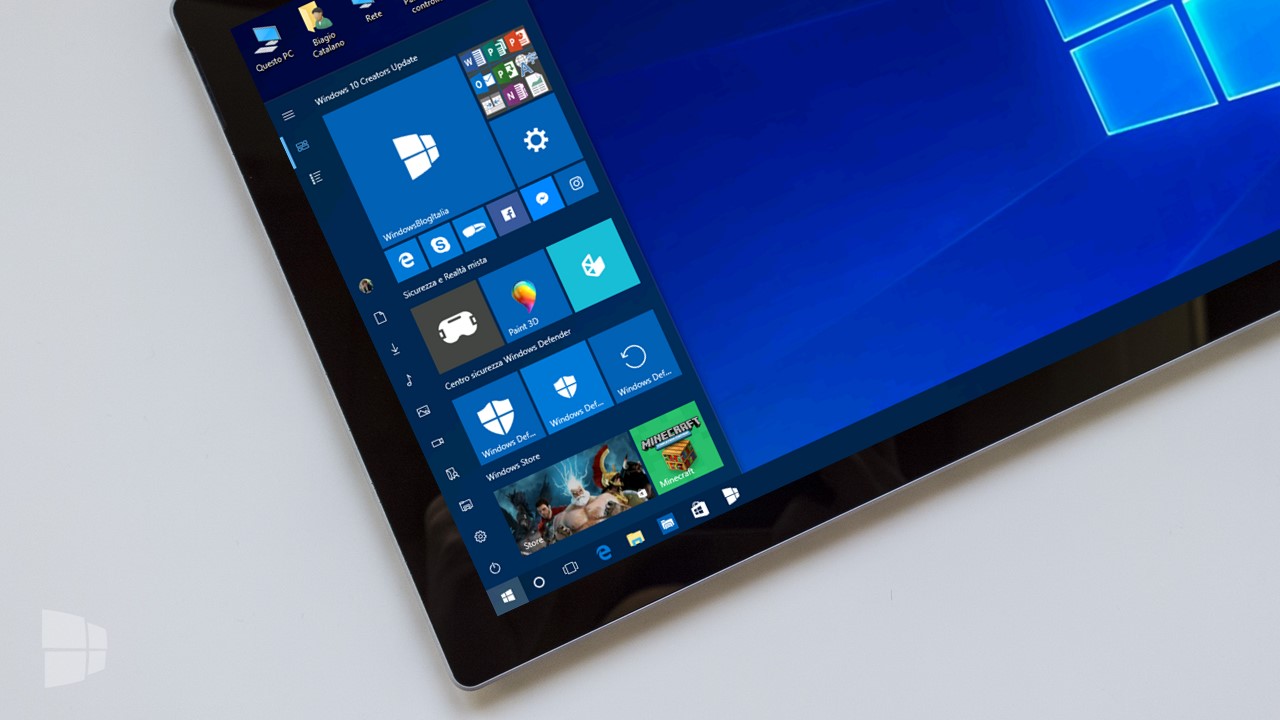 Si conferma il trend positivo dei tablet convertibili nelle recenti stime degli analisti. Secondo IDC, la categoria che crescerà di più da qui a cinque anni sarà proprio quella di Surface e altri PC 2-in-1.
L'anno di Surface?
I tablet convertibili come Surface potrebbero vedere un incremento della quota di mercato di circa il 10 % da qui al 2022, mentre nello stesso periodo è previsto un calo generale delle vendite di PC di circa il 2 %. La categoria dei convertibili potrebbe raddoppiare le vendite in questo lasso di tempo. Tra il 2018 e il 2019 dovrebbe registrarsi proprio l'inizio di questa importante crescita dei 2-in-1, in corrispondenza proprio del calo dei PC di circa il 3,5 % previsto quest'anno.
Global shipments of personal computing devices (PCDs) – composed of traditional PCs (desktop, notebook, and workstation) and tablets (slate and detachable) – are expected to decline 3,5 % year over year in 2018, which is an even steeper decline from the 2,7 % in 2017. Looking forward the category is expected to drop at a five-year compound annual growth rate (CAGR) of -1,8 %. Convertible and ultraslim notebooks, as well as detachable tablets continue to be bright spots in a challenging market. All three product categories are expected to grow year over year throughout the forecast.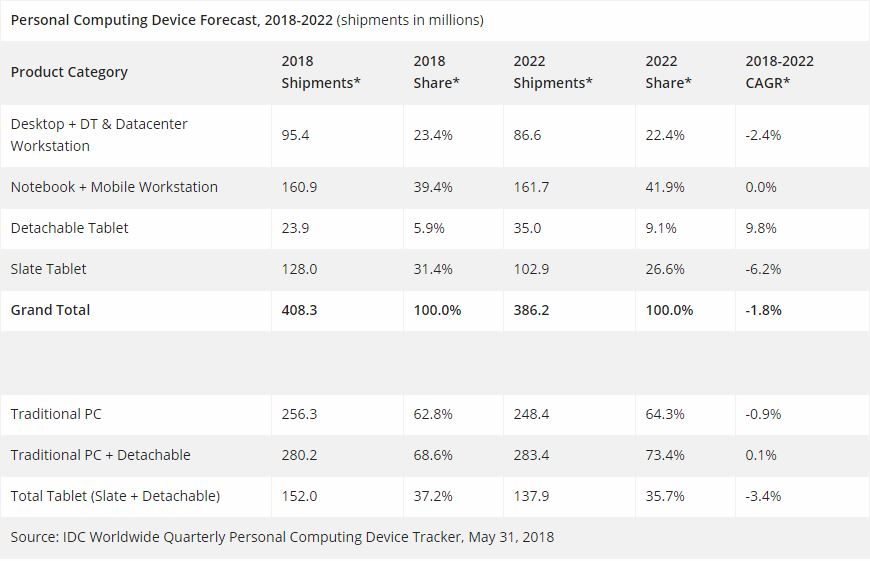 I primi segnali di questo trend si sono già visti negli ultimi risultati finanziari Microsoft, che hanno messo in luce un deciso incremento delle vendite di Surface nei primi mesi del 2018. E voi, che ne pensate? Credete che Microsoft abbia indovinato la categoria di PC del futuro fin dall'inizio? Fatecelo sapere lasciando la vostra opinione nei commenti.
Articolo di Windows Blog Italia
Fonte | IDC