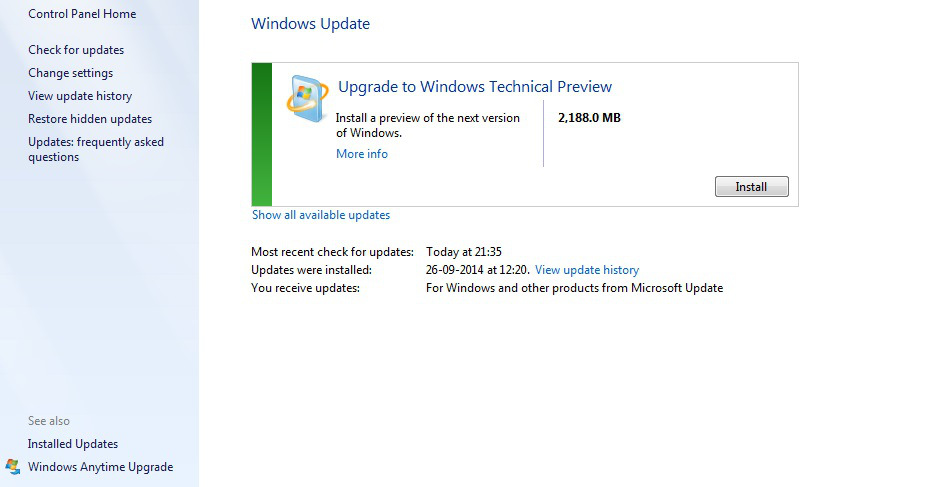 Da oggi e per i restanti sei mesi di upgrade gratuito, Microsoft ha iniziato a proporre in maniera più incisiva l'aggiornamento a Windows 10 a tutti coloro che hanno un PC Windows 7 o Windows 8.1 supportato, in accordo con quanto comunicato lo scorso ottobre.
In realtà l'aggiornamento è ancora opzionale, nel caso in cui abbiate avuto cura di impostare il download manuale da Windows Update. In caso contrario, se il vostro dispositivo è pronto per l'upgrade, lo scaricherà in maniera automatica. Ecco le parole di un portavoce Microsoft in merito:
"As we shared in late October on the Windows Blog, we are committed to making it easy for our Windows 7 and Windows 8.1 customers to upgrade to Windows 10. We updated the upgrade experience today to help our customers, who previously reserved their upgrade, schedule a time for their upgrade to take place."
Se per qualche motivo non desiderate fare l'upgrade, occorre cambiare questa impostazione in Windows Update. Nel caso in cui aveste già ricevuto la notifica di aggiornamento e desiderate fermare il processo di aggiornamento, potete bloccarlo seguendo questa guida. Se invece, al contrario, desiderate forzarlo, potete seguire le nostre guide.
Avete ricevuto l'aggiornamento in queste ore? Ditecelo nei commenti.
Articolo di Windows Blog Italia
Fonte | ZDNet