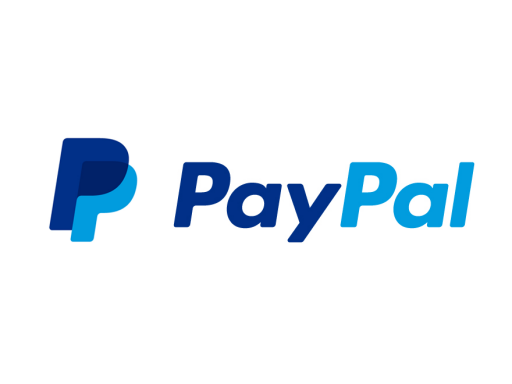 Non funzionava ormai da mesi, stiamo parlando dell'app PayPal per Windows Mobile. Oggi, dal blog ufficiale, arriva la notizia che nessuno voleva leggere: l'app per smartphone Microsoft verrà ritirata il 30 giugno dal Windows Store Mobile.
AGGIORNAMENTO | Come comunicato, l'app non è più funzionante, ma accenna ad un eventuale rilascio di una nuova versione. Al momento non è chiaro se si tratti di un messaggio predefinito o se arriverà veramente.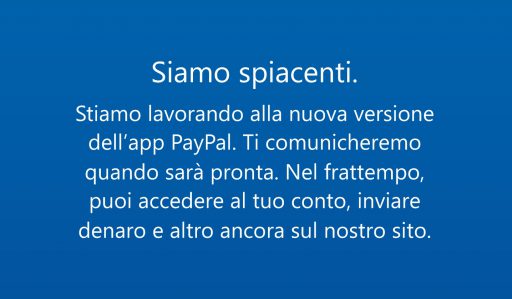 For Windows Phone users, we will sunset the current version of the PayPal app on June 30. However, Windows Phone users can still access PayPal through our mobile web experience on Internet Explorer and Microsoft Edge browsers. Outlook.com users can also use the PayPal add-in to send money directly from their inbox.
Fortunatamente potremo inviare e richiedere pagamenti tramite l'ottimo sito mobile, ma non potremo godere delle notifiche e di tutte le altre funzioni del client ufficiale, aggiornato – tra l'altro – proprio oggi per iOS e Android. Si tratta di un altro duro colpo per la piattaforma mobile di Microsoft, uno dei tanti che si sono suggeuiti in questi amari giorni. Dobbiamo ancora credere nel nostro sistema operativo per smartphone preferito?
Articolo di Windows Blog Italia