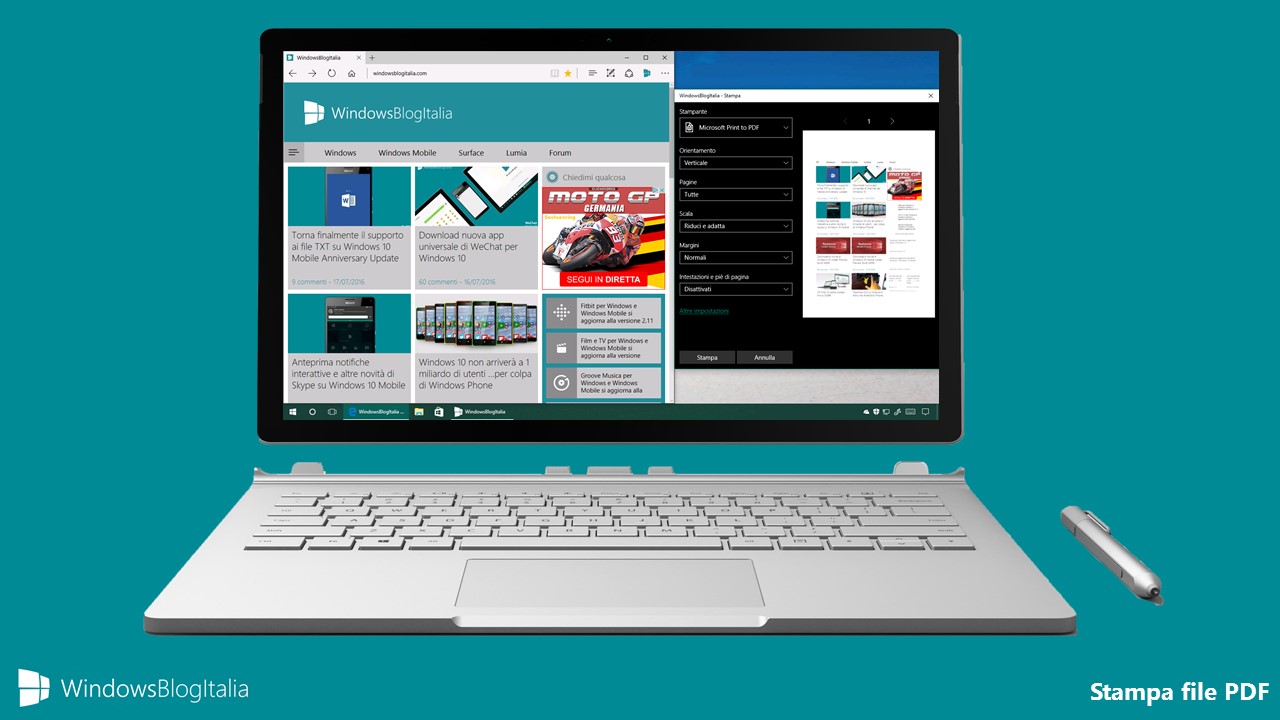 Le stampanti PDF si fingono delle stampanti tradizionali e consentono di trasformare nel famoso formato .PDF qualsiasi file o contenuto stampabile. In Windows 10 Microsoft ha implementato Print to PDF, la stampante PDF che nonostante non sia all'altezza dei competitor – come abbiamo visto nel nostro confronto – garantisce dei risultati più che discreti.
Alcuni mesi fa vi abbiamo mostrato l'anteprima dell'app Microsoft Print to PDF Settings. È finalmente disponibile al download per tutti.
In arrivo la possibilità di creare PDF con password in Windows 10
Usa Microsoft Print to PDF per proteggere i tuoi documenti con una password, e limitare le possibilità di stampa, modifica e copia del documento.
Per usare queste impostazioni, apri i documenti che vuoi stampare e seleziona File > Stampa. Scegli Microsoft Print to PDF come stampante. Seleziona Altre impostazioni per vedere le opzioni di protezione.

Use Microsoft Print to PDF to password-protect your documents, and restrict rights for printing, editing and copying the documents.
To use these settings, open the document you'd like to print and select File > Print. Choose Microsoft Print to PDF as your printer. Select More settings to see your encryption options.
Cosa ne pensate della funzionalità che permette di creare un file PDF protetto da password? Avete mai usato o userete questa nuova impostazione? Fatecelo sapere nei commenti.
Articolo di Windows Blog Italia
Microsoft Print to PDF Settings | Download