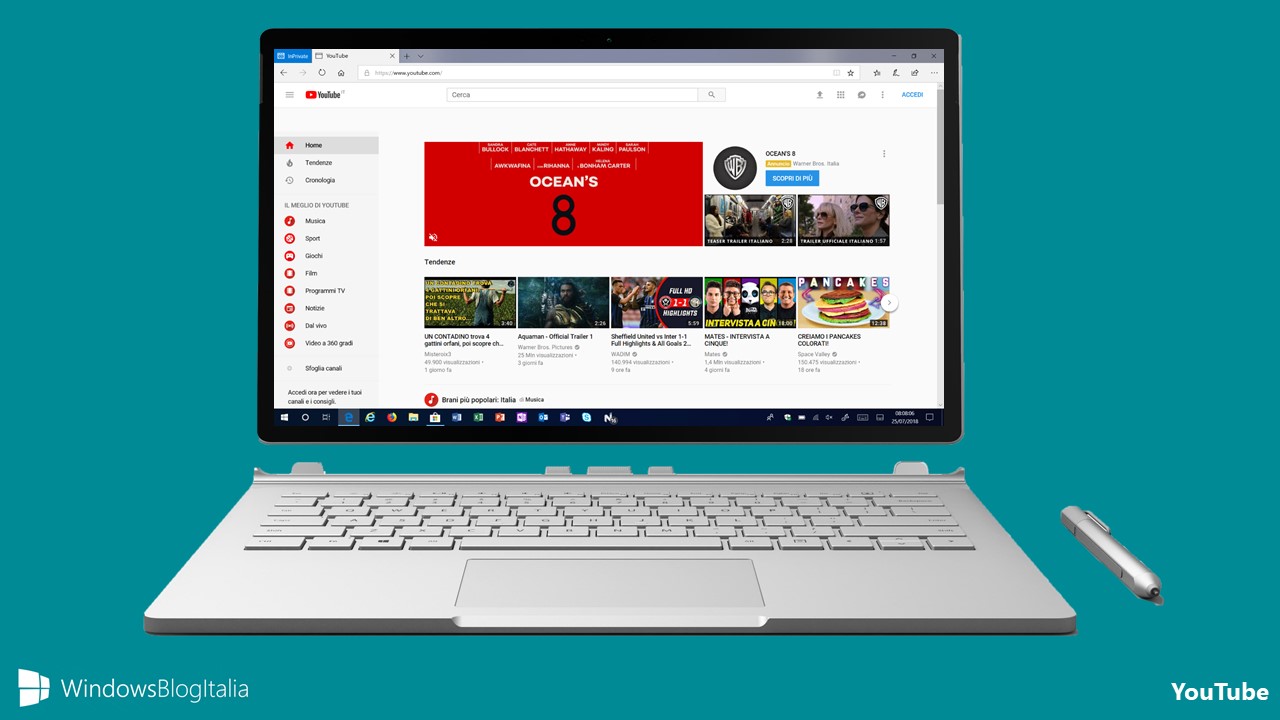 Se utilizzate Microsoft Edge o Mozilla Firefox per navigare su YouTube vi sarete accorti di una eccessiva lentezza nel caricare le pagine web. La colpa è di Google.
YouTube più lento? Colpa di Google!
Il nuovo design di YouTube è fino a 5 volte più lento in Microsoft Edge e Mozilla Firefox, mentre in Google Chrome tutto funziona alla perfezione. Secondo Chris Peterson, Technical Program Manager di Mozilla, Google sta usando una versione deprecata delle Shadow DOM v0 API – implementata solo su Chrome.
YouTube page load is 5x slower in Firefox and Edge than in Chrome because YouTube's Polymer redesign relies on the deprecated Shadow DOM v0 API only implemented in Chrome. You can restore YouTube's faster pre-Polymer design with this Firefox extension: https://t.co/F5uEn3iMLR

— Chris Peterson (@cpeterso) July 24, 2018
Soluzione
La multa di 5 miliardi per abuso di posizione dominante non è bastata a Google. Fortunatamente è possibile risolvere temporaneamente il problema: in Firefox basta installare l'estensione dal link in fondo all'articolo. In Microsoft Edge basta svolgere la seguente procedura:
Accedete a YouTube.
Premete il tasto F12 per avviare gli strumenti di sviluppo.
Recatevi in Debugger > Cookie > www.youtube.com.
Modificate il valore del campo PREF in al=en&f5=30030&f6=8
Ricaricate la pagina web.
Secondo voi, si è trattato di una dimenticanza oppure Google sta forzando gli utenti a installare Chrome? Fatecelo sapere nei commenti.
Articolo di Windows Blog Italia
Fonte | MSPoweruser
YouTube Classic (estensione Firefox) | Download